"I am planning to switch from Outlook email client to Roundcube webmail account. Since there are many important emails in my email client interface I expport all the emails in a PST file. Now I want to transfer PST file into Roundcube webmail account. Can anyone suggest me secure way to import PST to Roundcube mailbox with complete data?"
There are many users who want to open their Outlook emails in Roundcube webmail account and this above user query shows the same. Now the question arises – how to import PST to Roundcube.
To solve your query we came up with this article. Here we will learn about an instant solution to transfer PST emails to Roundcube account. without any further delay let's directly move to the solution that will help in performing the import process.
How to Import PST File to Roundcube Webmail Account
Unfortunately, there is no direct manual way to move PST file to Roundcube account. Thus we need an automated tool that instantly performs PST to Roundcube import. Xtraxtor PST Converter tool is the best way to move emails from PST file to Roundcube mailbox.
This tool will instantly import PST to Roundcube without any hassle. If you want to transfer PST emails from a specific date, then you can use the date range filter for that. Along with that, this software also import PST to Rackspace, Gmail, Office 365, Yhaoo, Google Workspace, and many other webmail accounts.

Procedure to Import PST to Roundcube Webmail Account
Follow the given instructions and transfer PST emails to Roundcube mailbox directly –
Step 1. Download and launch the Xtraxtor PST Converter on your Windows OS.
Step 2. After that, select Open >> Email Data File >> PST File >> Select File or Folder.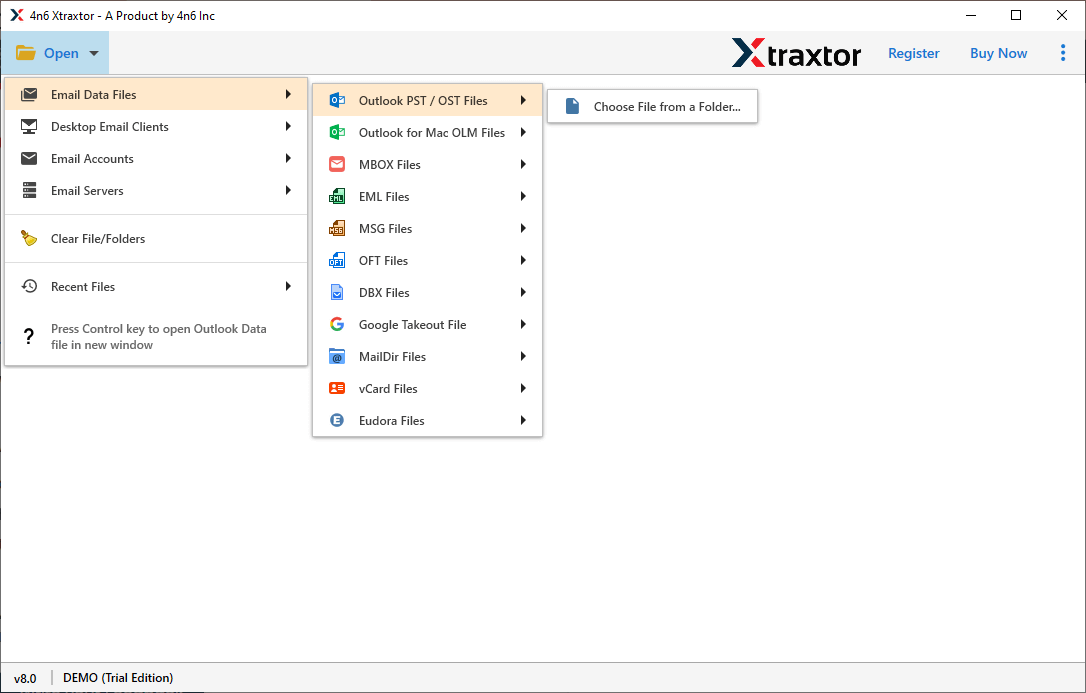 Step 3. Here you can view your data file emails and view them.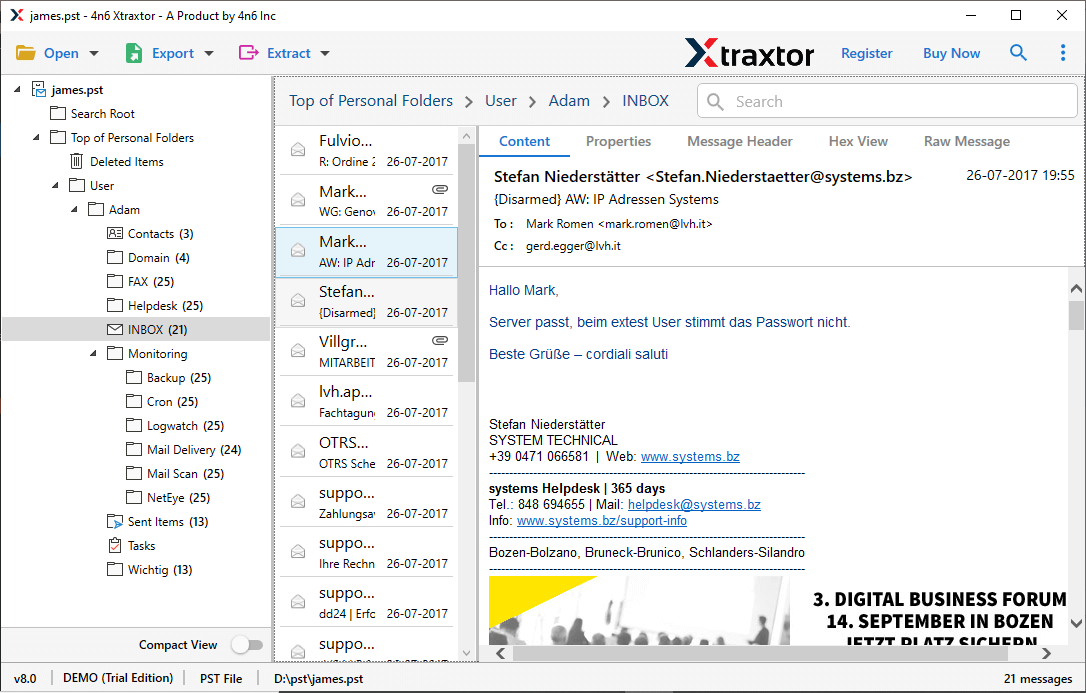 Step 4. Click on Export and choose the IMAP saving option.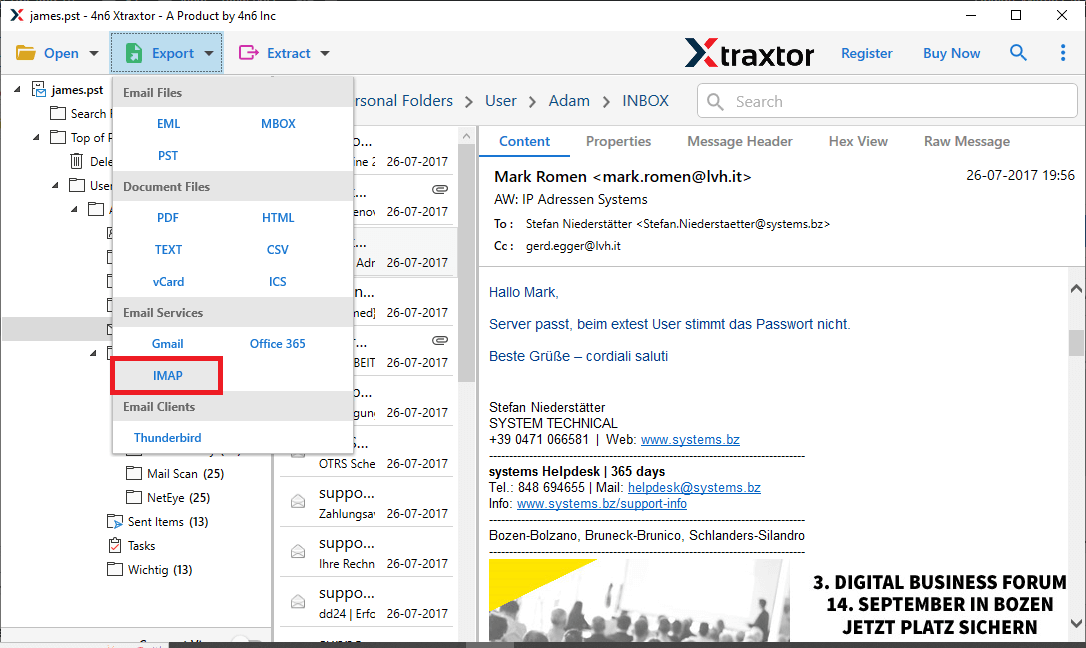 Step 5. Now, if you want to import a few email folders that are needed, then you can select the email folders here.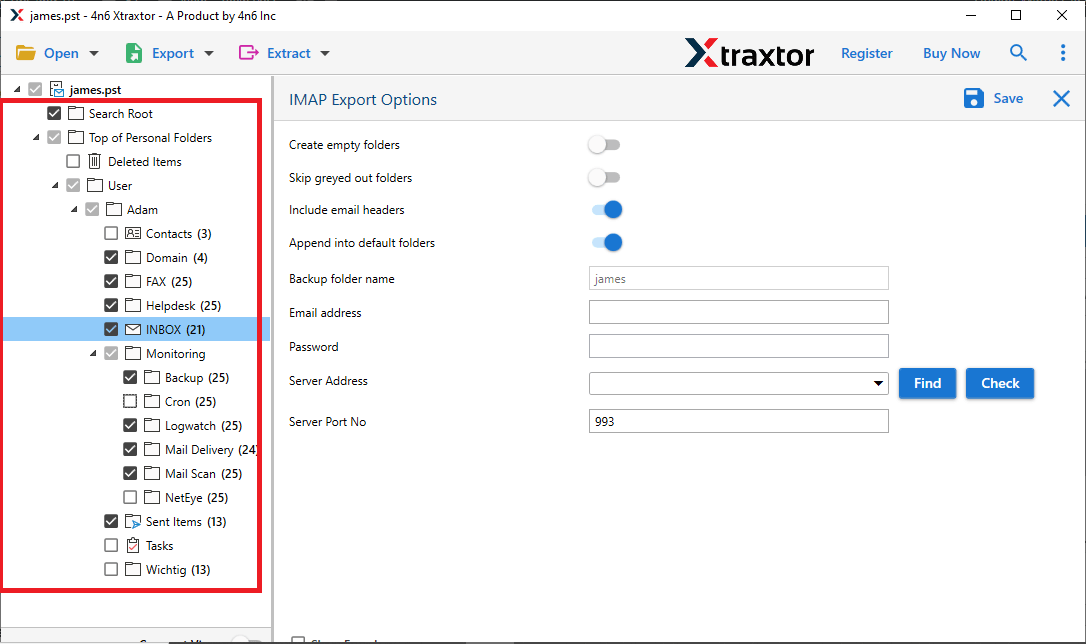 Step 6. Browse the targeted location and hit on the Save button.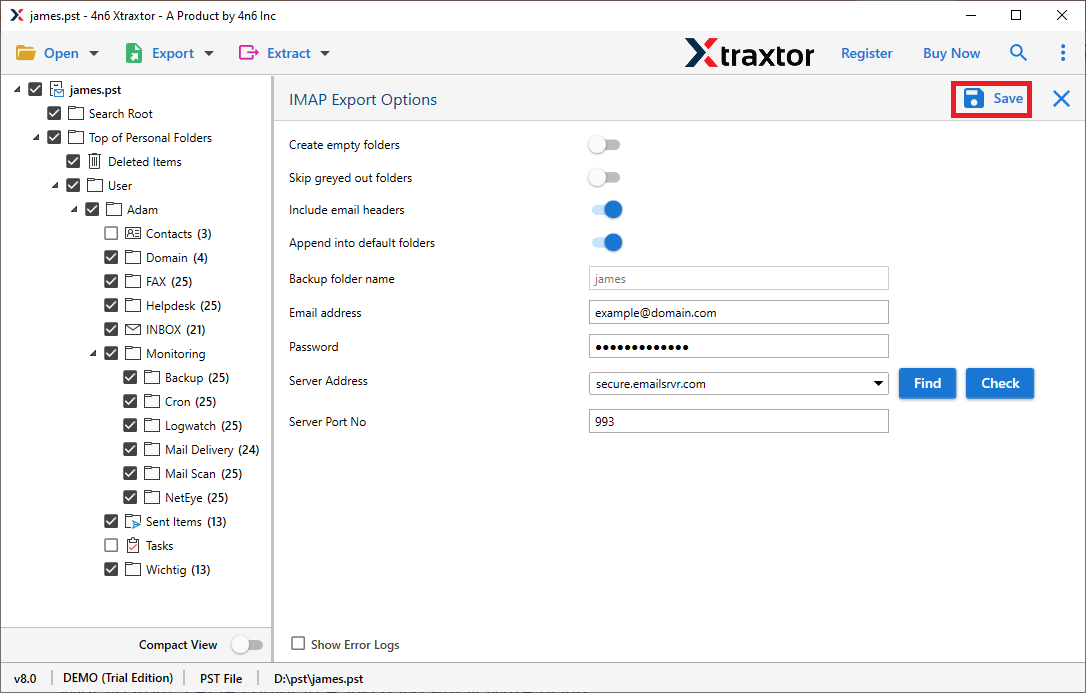 Finish! Here you import PST to Roundcube webmail account. You can use the demo version of this software and try to move emails file from PST to your webmail account.
Features Of PST to Roundcube Import Tool
There are various outstanding features of this automated tool, some of them mention below –
Maintain Data Integrity: While transferring PST file to Roundcube using this automated tool, you can be assured of your email integrity. There will be no alteration or modification in the content of the email and its formatting.
Email Filter Options: This Import tool offers various email filter options to search and import specific emails from PST file. You can apply filters such as – to, from, cc, bcc, time range, date, subject, name, property id & name, etc.
Move PST File to Webmail Accounts: Using this utility, users can also import PST to Office 365, Gmail, Yahoo, Yandex, Zoho Mail, and many other webmail accounts.
Preserve Email Key Attributes: When one move PST file to Roundcube account, this utility import the emails along with their properties. This software transfer email with its key elements such as – to, from, cc, bcc, subject, inline image, hyperlinks, attachments, signatures, etc.
Export PST File to Other Formats: This tool not only performs the import process but also performs email conversion. You can use this tool and convert PST to MBOX, CSV, PDF, HTML, ICS, and other file formats.
Support Windows OS: This automated tool is compatible with all Windows OS systems. It will efficiently run on Windows 11, 10, 7, Vista, XP, and all other previous OS versions.

Conclusion
In this writing, we address the common query – How to import PST to Roundcube webmail account. Here we describe the step-by-step procedure for transferring emails from a PST file to your Roundcube mailbox. You can use the trial version of this tool and try the import process.