Summary:  If you are among those who want to upload PST file to iCloud mailbox, then this article is for you. In this write-up, you will learn how to import PST to iCloud webmail account using a secure approach. Read the complete blog and the complete PST to iCloud import process.
Microsoft Outlook is the most widely used email client that is used in many companies around the world. However, the accessibility of emails depends on the system in which the email client is installed. This is the main reason why many users switch to cloud platforms.
On the other hand, iCloud is a webmail email account that can be easily created by apple id. You can access iCloud emails on Windows OS as well.
From the many user queries, we conclude that users want to import PST to iCloud mailbox without losing their email data.
Thus without any further delay, let's dive in and know the direct way to import Outlook PST to iCloud webmail account.
How to Import PST to iCloud Mail Instantly?
To upload PST file to iCloud mailbox use Xtraxtor PST Converter tool on your Windows system. This Windows-based utility will directly import Outlook PST file to webmail account without any data loss. With its email filters, you can search and import emails from any particular person, date range, time, subject and many others to choose from.
Additionally, you can also import PST to Office 365, Gmail, Yahoo, Google Workspace, and many other webmail accounts. If you have large .pst file but need to import a few important email folders, then this tool permits you to select the email folder before the import process. Along with that, this utility convert PST to MBOX, CSV, PDF, EML, and other file formats as well.

Procedure to Upload Outlook PST to iCloud Webmail Account
Follow the given instructions and import PST to iCloud mailbox in a few simple steps.
Step 1. Install and run Xtarxtor PST Converter software on your Windows OS.
Step 2. Select Open >> Email Data File >> PST File >> Select File from Folder.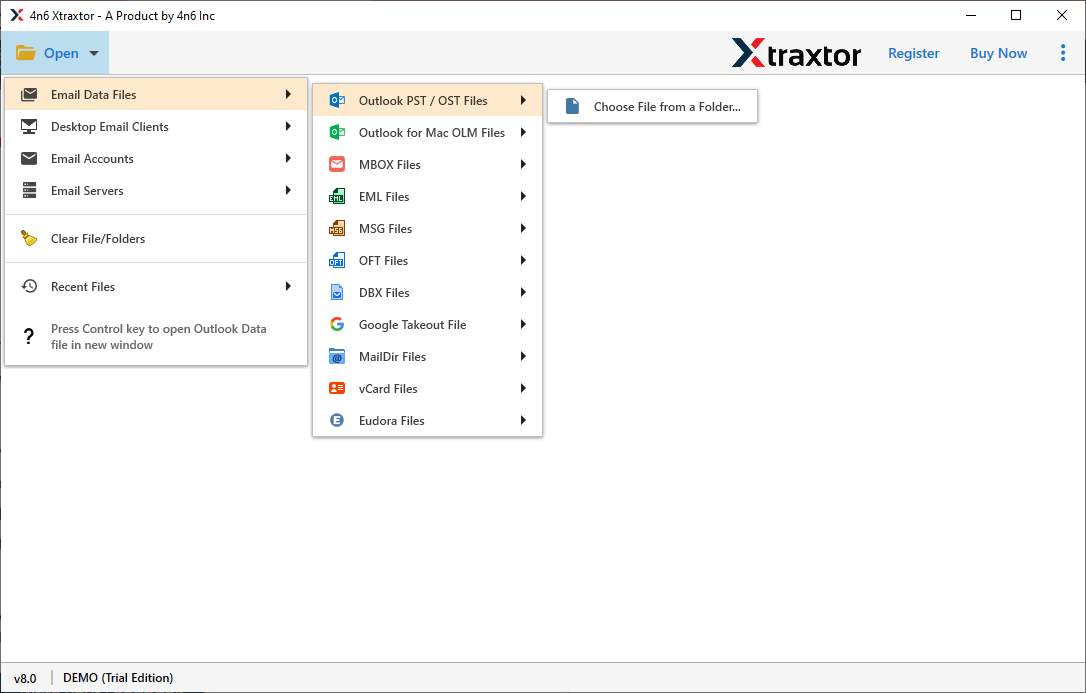 Step 3. Here you can view all your emails and read them.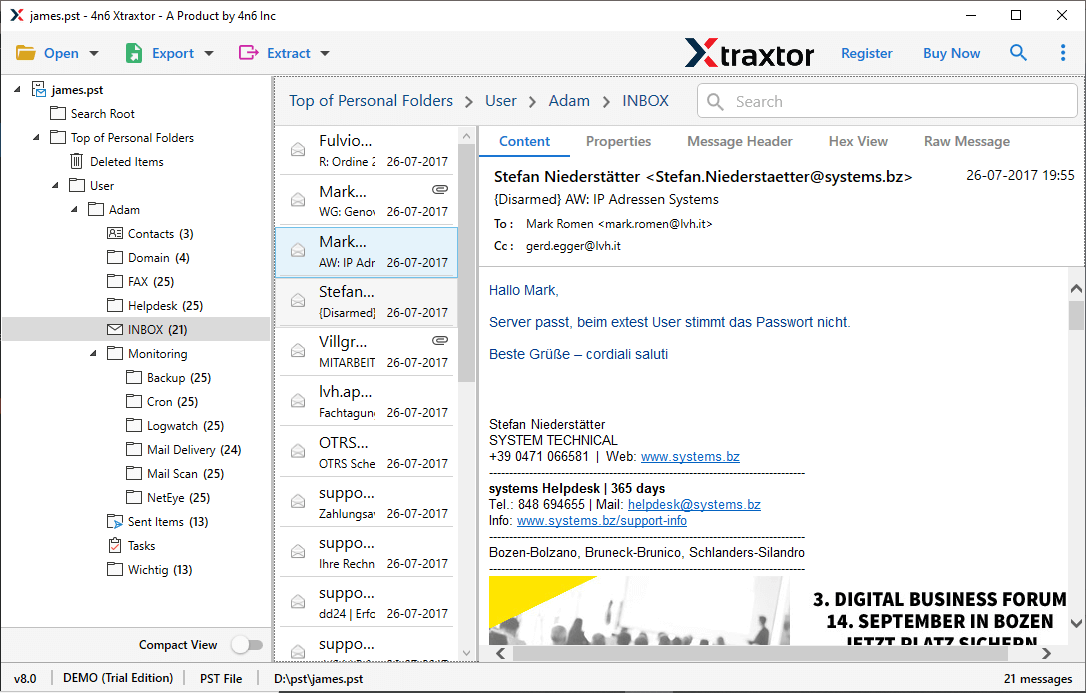 Step 4. Click on Export and choose IMAP from the given options.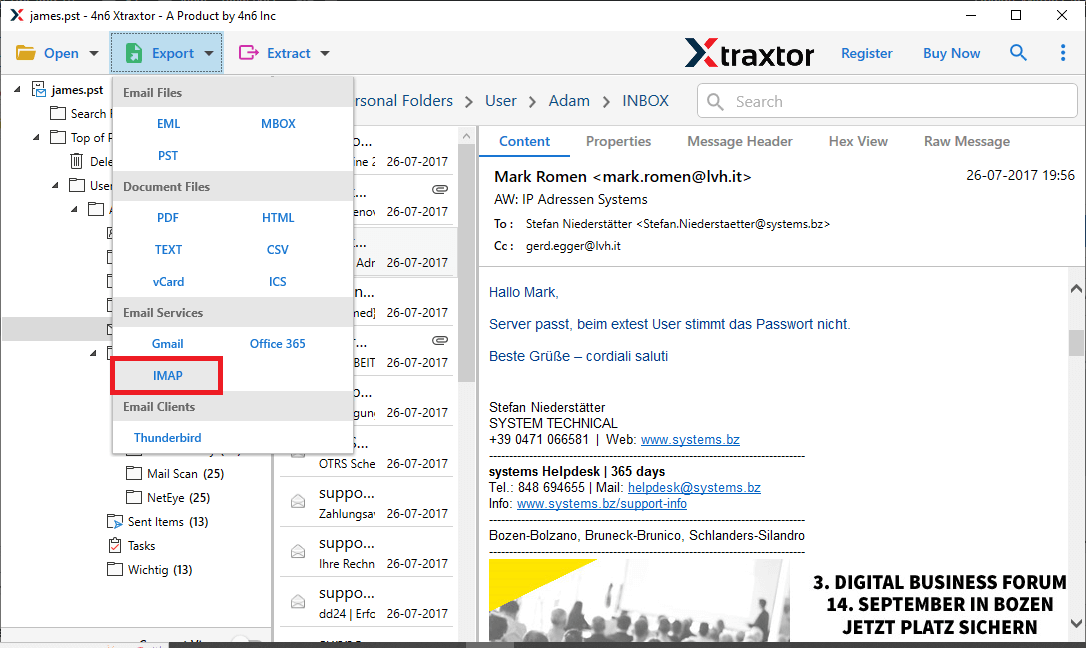 Step 5. Now if you want to import selective email folders, then you can choose here.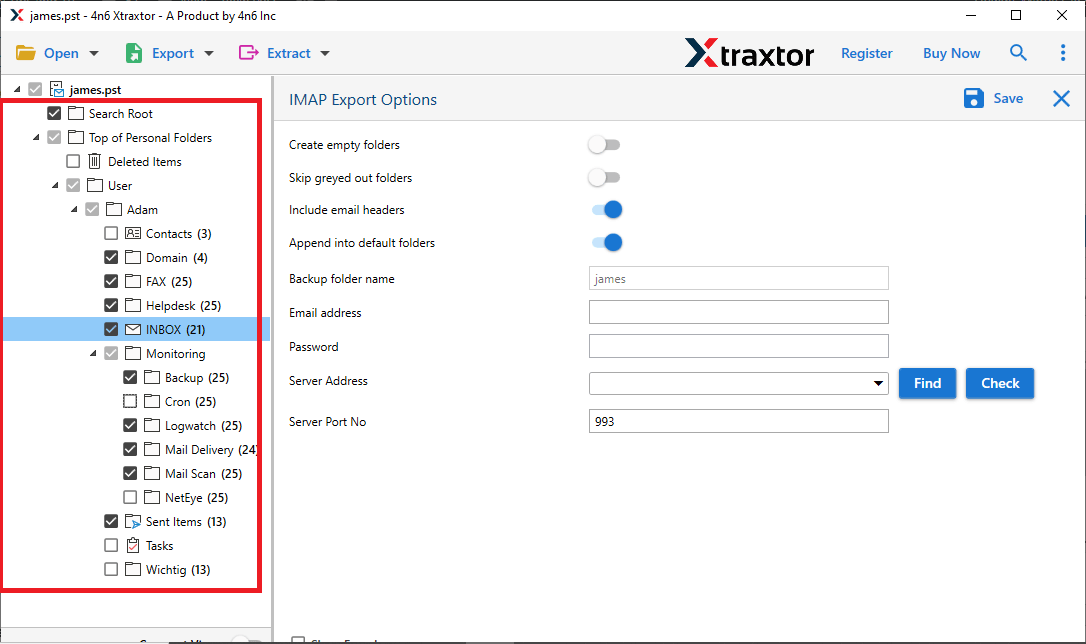 Step 6. At last, enter your iCloud login details and hit on the Save button.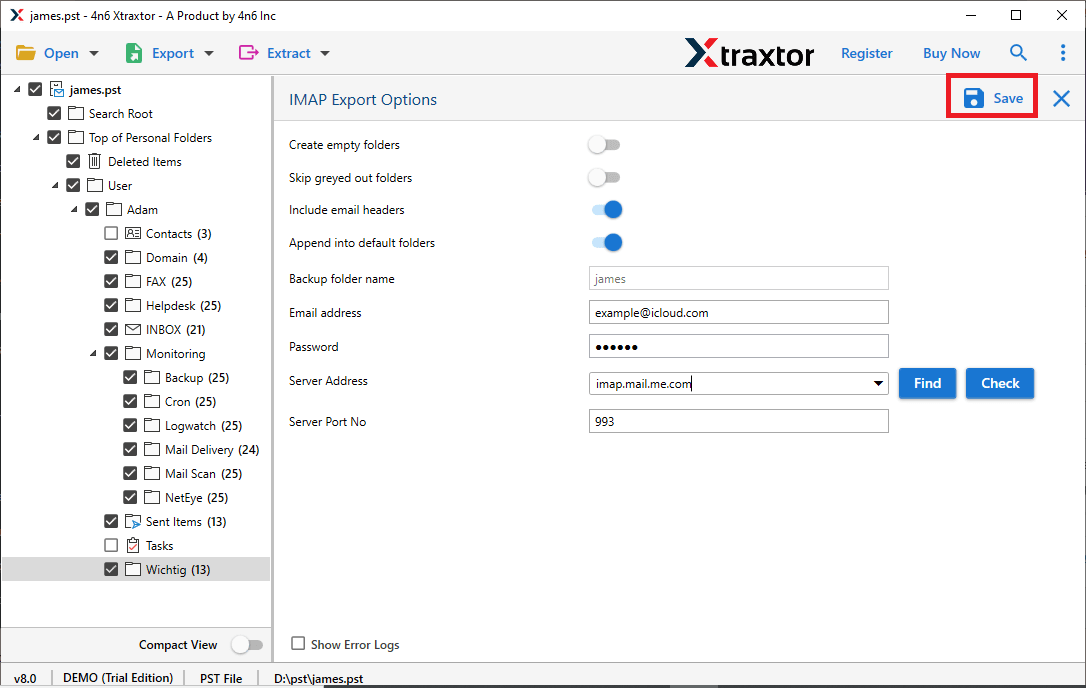 Done! Here you import PST to iCloud webmail account without any hassle.
Benefits Of Using PST to iCloud Import Tool
There are various outstanding benefits of using this utility, some of them mention here –
Import Large PST File: There is no size limitation on the data file to import. Using this tool you can import large-size .pst file to your webmail account without losing a single bit of your data.
Maintain Hierarchy: While importing PST file emails to webmail account, this tool preserves the mailbox folder and sub-folder structure and hierarchy. That means there will be no data alteration while the import process.
Move PST file to Webmail Accounts: This utility not only imports PST to iCloud, but to other webmail accounts as well.  It will efficiently import PST to Exchange, office 365, Gmail, Yahoo, and other webmail accounts as well.
Windows-Based Utility: The automated tool is designed for Windows-based utility. With this simple interface, you can open this software on Windows 11, 10, Vista, XP, and all other previous versions.
Email Filters: There are various filter options you will find in this tool. You can apply various filters, such as – to, from, cc, bcc, subject, name, has attachments, date range, name, and many more.

Conclusion
This write-up provides a complete working solution to import PST to iCloud. We present an automated tool that will efficiently upload large .pst file to iCloud webmail account. This tool will move PST emails along with all mailbox components to a webmail account without affecting the data integrity.