Want to import PST to Zoho Mail? Read the complete article to upload PST file to Zoho mail. As there are multiple users who are searching for an effortless solution to transfer Outlook PST file to Zoho mail. Unluckily, they are unable to do so. To keep all these things in mind we have decided to write content on it.
The sources of communication are increasing quickly and email is one of them. There are several email applications available considering Zoho, Outlook, Hotmail, Office 365, Yahoo, Thunderbird, etc. If we see Zoho mail, it provides multiple features for business and professional use like email transactions, document collaboration, and Office suite applications.
Zoho Mail was launched by Zoho Corporation formerly known as AdventNet, Inc in 2008. It is an Indian software program organization. The organization was primarily focused on IT solutions and web-based business tools. Zoho mail permits users to transfer the EML file. In order to import PST to Zoho mail account, users need to download and launch Xtraxtor PST to Zoho Mail Migration tool. After successful installation, follow the below easy steps. This tool has the potential to export PST file to Zoho Mail. In addition to it, the program provides many features that can act as added benefits to the users.

Steps to Import PST to Zoho Mail Account Directly
Follow the given instructions and transfer emails from PST file to Zoho Mail along with attachments.
Step 1. Download and install Xtraxtor in your Windows machine.
Step 2. Then hit on the Open button upper right corner of the application panel then choose the Outlook configured option.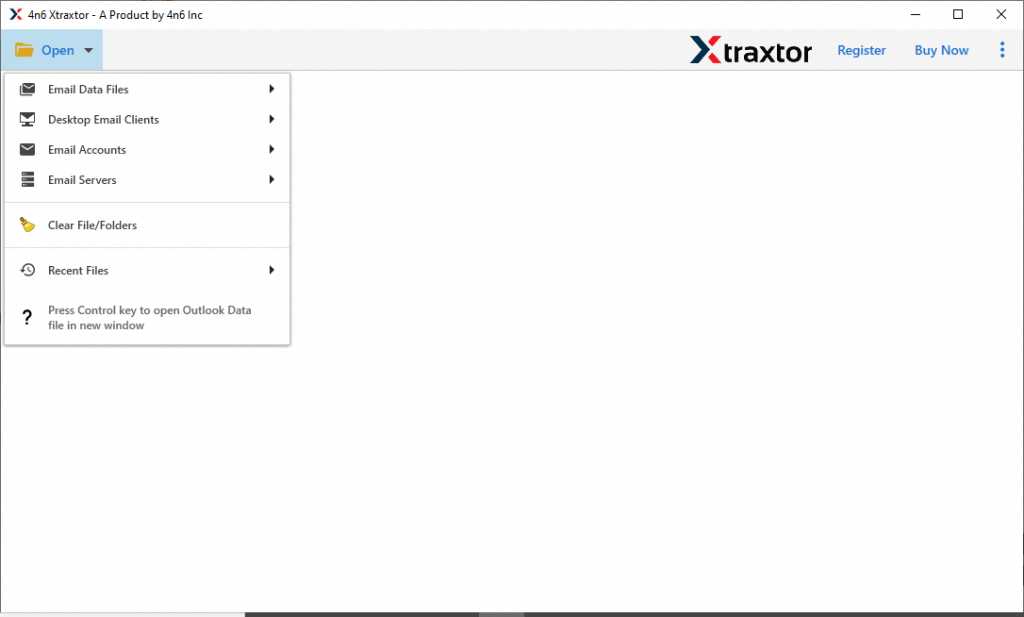 Step 3. After that choose the PST file format in the tool panel.
Step 4. Click Export and choose IMAP as a saving option.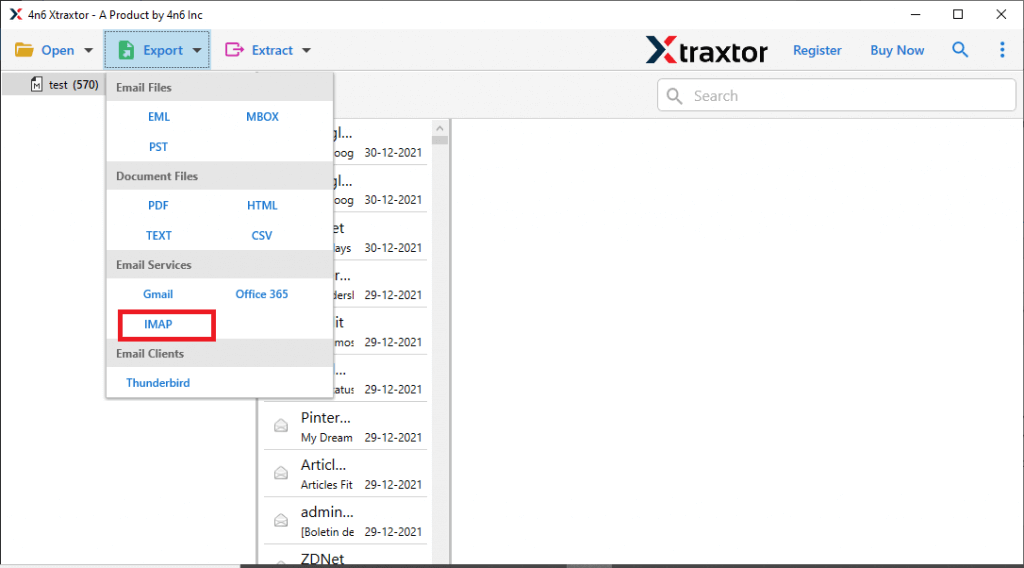 Step 5. Enter your Zoho Mail login credentials and click Save.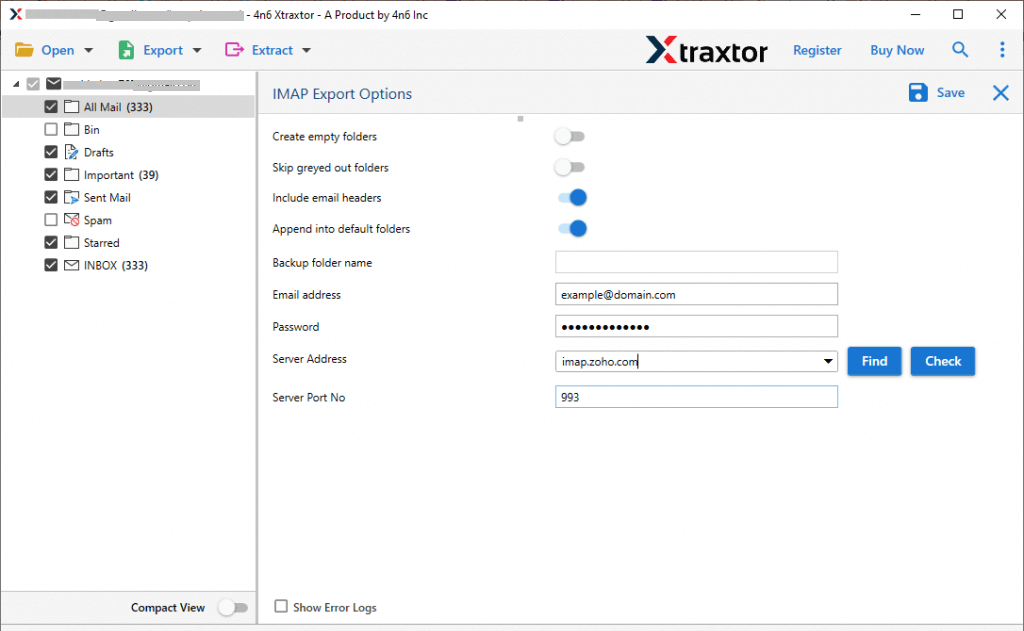 In the next section, we will be describing a few robust features of the tool. But before that, in this section, we describe a simple process to import PST to Zoho Mail in a few simple steps.
Robust Features of

Xtraxtor

PST to Zoho Mail Wizard
With this tool, there are various outstanding features that helps to migrate PST file to Zoho Mail account along with attachments.  
Transfer emails with all attachments
Export EML files to Zoho mail instantly without any effort
This utility is 100% safe and completes migration of files
Import PST to Gmail, Office 365, Yandex.Mail, Yahoo, etc.
This tool allows exporting unlimited EML files to Zoho account in a few seconds
Keeps complete privacy of Zoho account details
Display the complete progress status
It keeps folders hierarchy the EML files are exported with its original formatting and file structure
Extract Phone numbers, Email addresses, and Attachments in collection rapidly.
You can view your all data files in these four formats such as content, the message header, and the raw message in the tool pane.
Allow converting PST to MBOX, PDF, CSV, EML and other file formats as well.
The application offers an advanced search option to search your data files by entering a name,  from/to, subject, select date, to,  time from, file name, File size unit,  file size, etc.
The utility supports all versions of Windows OS including the latest editions.
It supports transferring PST file to Zoho mail account in bulk without losing any data.
Why Import PST to Zoho Mail Account?
Zoho Email application provides users with lots of services which comprises of mail and contacts facility. Zoho Mail is the best possible alternative if users think of an email application and access Zoho CRM and other related services. The superior thing about the Zoho Mailing client is that users can use their existing accounts like Yahoo, Google, and so on to log in.
The market is flooded with email applications such as Gmail, Outlook, etc. You can easily transfer PST file to Zoho mail account as an example. The main concern is that the preferred email application should have the same credibility as Zoho. Now, the thing that originates is, there is a provision by which the Zoho Mails are imported to a few other mailing applications.

Final Verdict
It seems like the write-up is self-sufficient to assist the users to import PST to Zoho Mail account. The blog includes an automated solution to export PST file to Zoho Mail and this appears to be an easy method for technical and non-technical both users. You can download a free demo version of the software to check the working efficiency of the utility.