Are you searching for a precise solution to how to import PST to Yahoo mail? If yes, then you are in right place. In this post, we will describe a step-by-step solution to export Outlook PST file to Yahoo mail.
Today in this digital arena, Outlook and Yahoo are the most widely utilized email application used by professional users. Outlook applications can be termed as both desktop-based and web-based whereas Yahoo is a web-based email client. Most Outlook users have an ample amount of data stored on their desktop-based edition of the Outlook application. Hence, whenever you want to access the Outlook data, it becomes accessible only where the Outlook account has been configured. So, there has been a need to Import PST File to Yahoo. Go through this complete blog to find the solution to this issue.
Why there is need to Import PST to Yahoo Mail?
The first and best outcome to use Yahoo Mail over Outlook is that it is totally free and easily accessible. In the case of Outlook users need to purchase the whole Microsoft Office Suite.
With Yahoo, you get the possibility to explore and experience renowned social networking sites like Tumblr and Flickr.
It is Norton Antivirus that protects your file from any sort of virus attack. So, do not worry about data corruption and loss because of malware.
In Yahoo, you don't need to delete your files because it comes with 1TB of space.
PST needs space on your computer, which finally affects your hard drive. But Yahoo is totally web-based and stores entire emails in the cloud. So, whether it is Yahoo's emails or Outlook PST users transfer to Yahoo, it gets saved on the cloud and does not occupy your hard disk.
Yahoo permits users to search for anything from the web. Users can search for news, technology, questions or anything with Yahoo's search tab.
Steps to Import PST to Yahoo Mail Manually are;
To import PST file to Yahoo manually, users need to link their Yahoo id with MS Outlook. Once they are done attaching both accounts, they have to follow the below steps:
Hit on the File on the upper left side of Outlook and choose the Open & Export option.
Select the action "Import from another program or file" and mouse click on Next.
Choose the file type, which is PST and also choose Outlook Data File as (.pst) then hit on Next.
Mouse-click on the Browse button and choose your file from the destination. From the options mentioned, choose the desirable one as per your need. Hit on Next to continue.
Choose where you want to import your items and from the drop-down list, choose the linked Yahoo email id. Hit on Finish.
Transfer or Move PST file to Yahoo Mail using Xtraxtor
This is the prominent software available in the online marketplace to transfer Outlook emails to Yahoo Mail. It is a one-stop solution for all who want to export PST to Yahoo account. This superior utility frequently import Outlook emails to Yahoo Mail including contacts, calendars, notes, attachments, journals, and email components like sender, receiver, subject etc.

The foremost thing about PST to Yahoo Wizard is it extract Phone numbers, Email addresses, and Attachments in collection fastly. You can view your complete data in four formats such as content, the message header, hex view, and raw message in the application panel. The software provides an advanced search option to find your files by entering a name,  from/to, subject, select date, to,  time from, file name, File size unit,  file size etc.
Steps to Upload PST into Yahoo Mail Directly are;
Step 1: Download and install the Xtraxtor PST Converter on your PC.
Step 2: Now hit on Open >> Email Data File >> PST File >> Select File from Folder.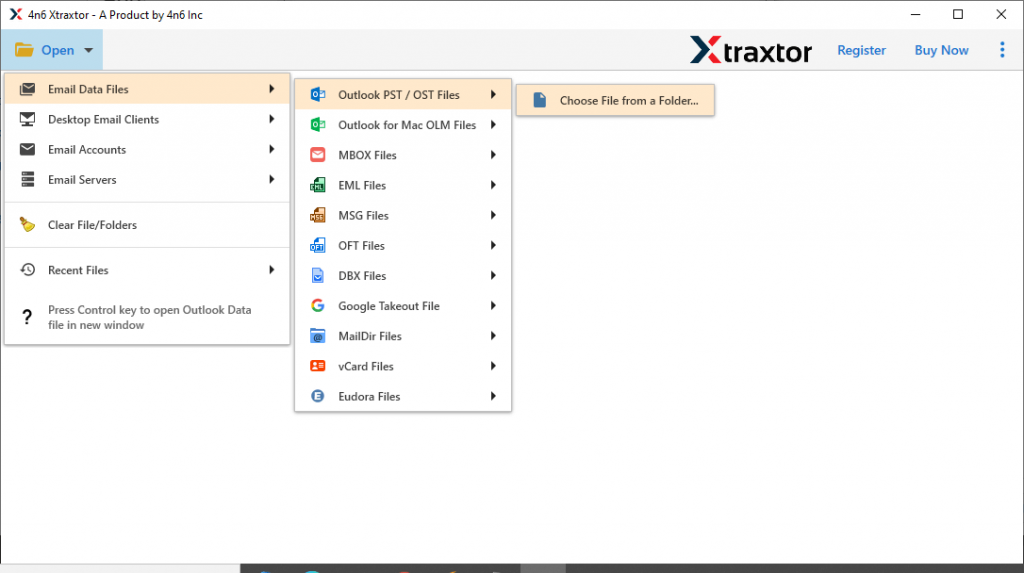 Step 3: Here you can view your emails before exporting them.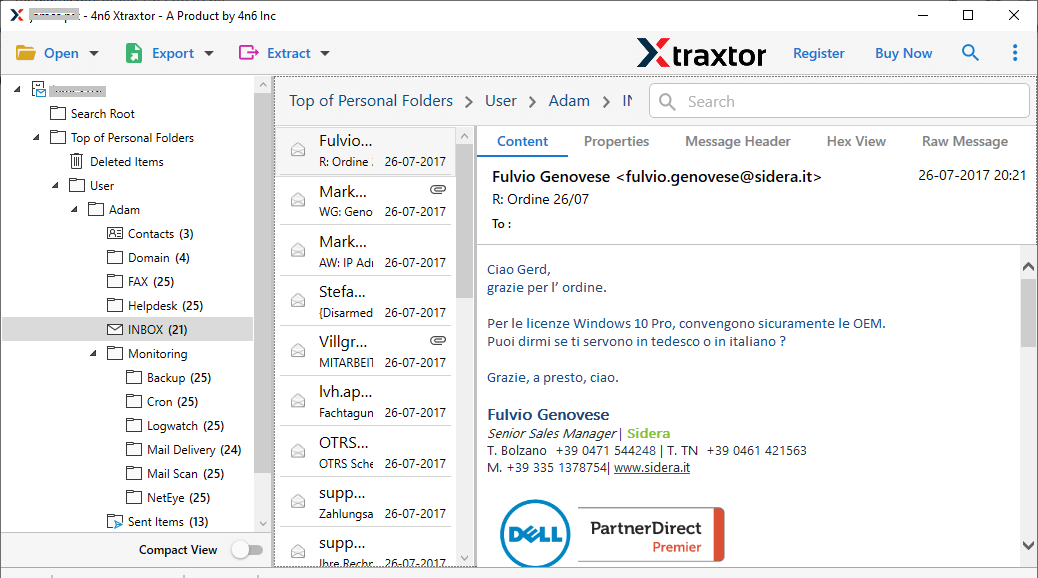 Step 4: Click Export and choose IMAP as a saving option.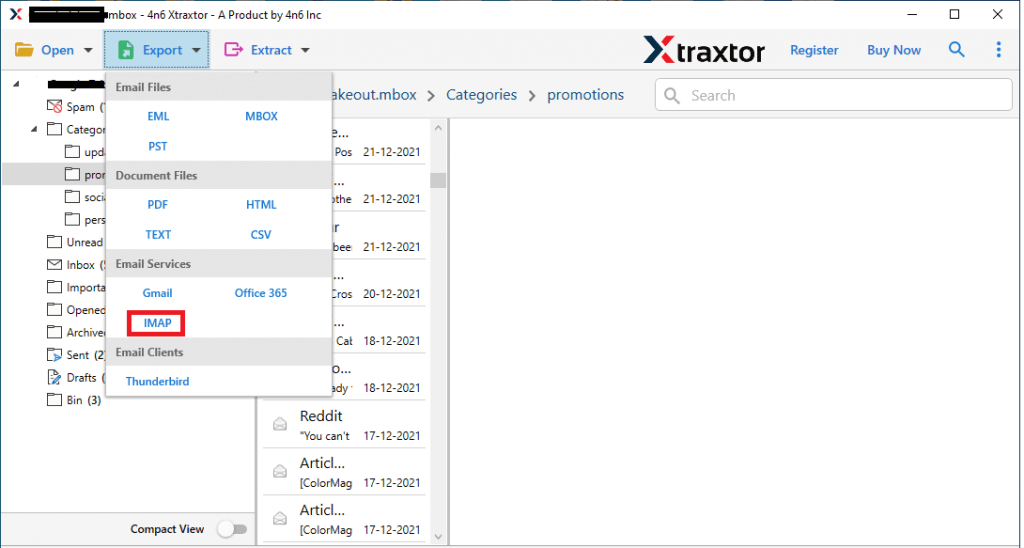 Step 5: Enter Yahoo Mail login credentials and click the Save button.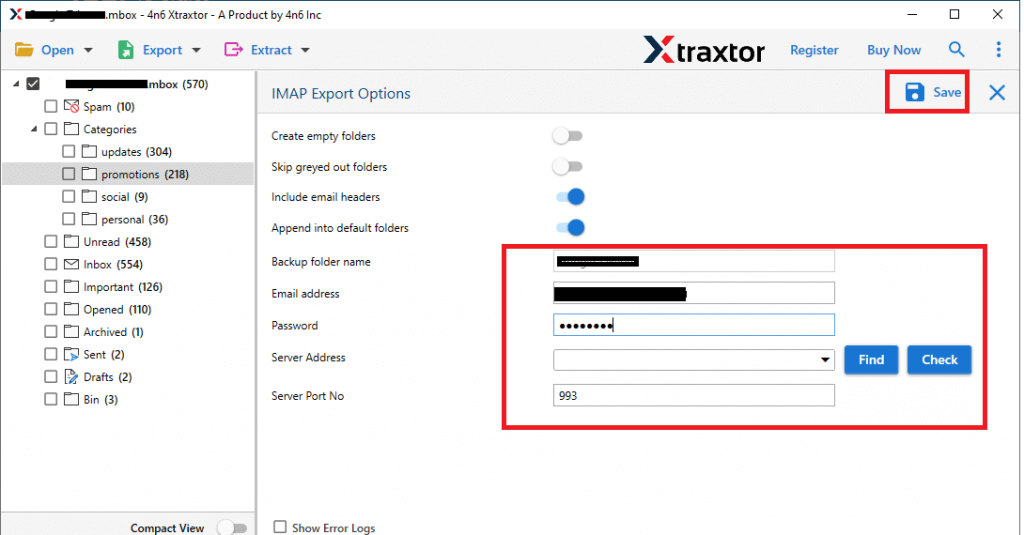 Finished! The software will transfer all emails from Outlook to Yahoo Mail in no time.
Benefits of Xtraxtor PST to Yahoo Wizard
The software is designed in such a way that it preserves data integrity by keeping attachments, and email components such as sender, subject and recipient throughout the conversion process.
This utility allows the user to automatically load Outlook data files from the default storage location and move them into Yahoo account directly.
This application comes with a demo version allowing the user to add the first 10 emails from Outlook to the desired file format without any cost. After getting complete satisfaction they can buy the tool.
This application permits you the freedom to choose only specific email folders to forward Outlook emails to Yahoo Mail.
This utility is compatible with all versions of Windows OS.
Summing Up
The importance of Yahoo mail has already been discussed as the procedure of importing PST file to Yahoo. I revealed as a user about both the techniques i.e. manual and automated methods, the automated method was much simpler and quicker. Before I did manual export, I first had to connect my Yahoo mail to Outlook, only then could I proceed to do so.