Are you among those who have an MBOX file and want to transfer it to your Rackspace webmail account? If yes, then read the complete article and import MBOX to Rackspace mailbox without any data loss. In this write-up, we will discuss an instant solution to import MBOX emails to Rackspace account.
Rackspace is a cloud computing company located in Texas. It offers various services all over the world including web hosting. Rackspace also provides a webmail service with a business email account. Due to cloud-based services, many users want to import MBOX to Rackspace mailbox.
Let's check out some user queries that are being asked in various forums –
"Does anyone know how to import emails from MBOX to Rackspace webmail account? If yes, then please suggest a reliable solution to transfer MBOX file to Rackspace without any data loss?"
"I use Rackspace email services for my day-to-day communication. Recently I got an MBOX file that contains some important data. As I don't use any email client that supports this file, thus I need to import MBOX to Rackspace. However, I have no idea how to perform this export. Please suggest to me a secure way for the same?"
now without any further delay, let's directly discuss the direct way to import MBOX emails to Rackspace account.
How to Transfer MBOX Emails to Rackspace Account
For instant and secure import you can use Xtraxtor MBOX Converter software. Using this utility one can instantly move multiple MBOX files into Rackspace mailbox at once without any data loss. This software provides various filter options to locate and import any specific emails and import them into Rackspace account.
Along with that, this utility also import MBOX to iCloud, Exchange, Gmail, Yahoo, and all other webmail accounts. Additionally, you can also save MBOX emails into different file formats, i.e, you can use software to convert MBOX to PST, CSV, PDF, EML, and many other data.

Procedure to Import MBOX to Rackspace Account
To transfer MBOX emails to Rackspace mailbox, follow the given instructions and complete the process without any hassle.
Step 1. Install and Run the Xtraxtor MBOX Converter tool on your system.
Step 2. Now select Open >> Email Data File >> MBOX File >> Selcect File or Folder.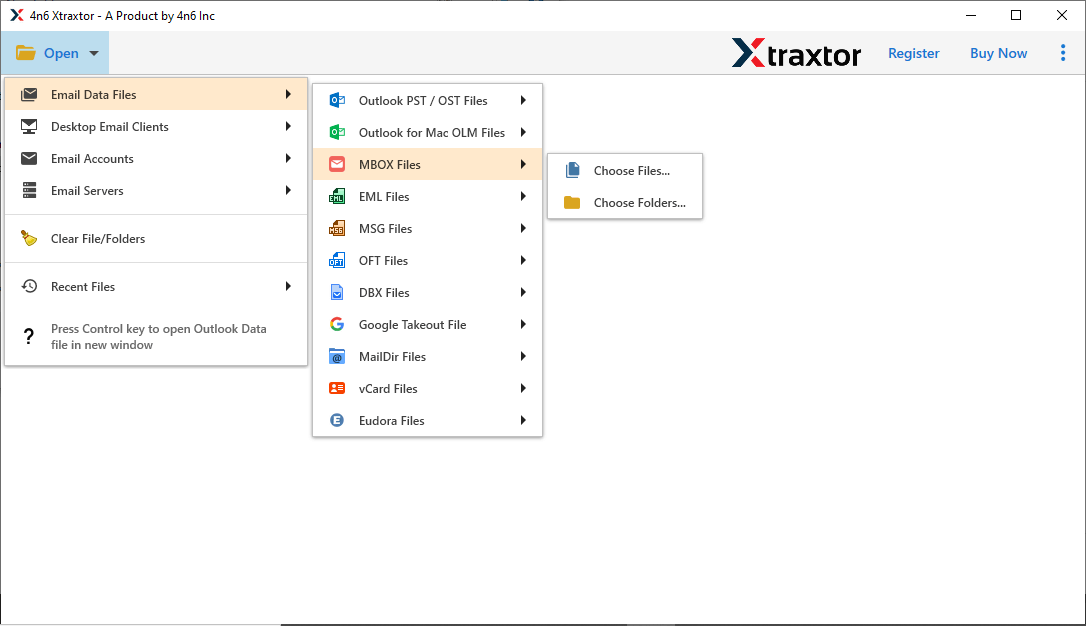 Step 3. Here this tool shows all your emails from the data file in its interface.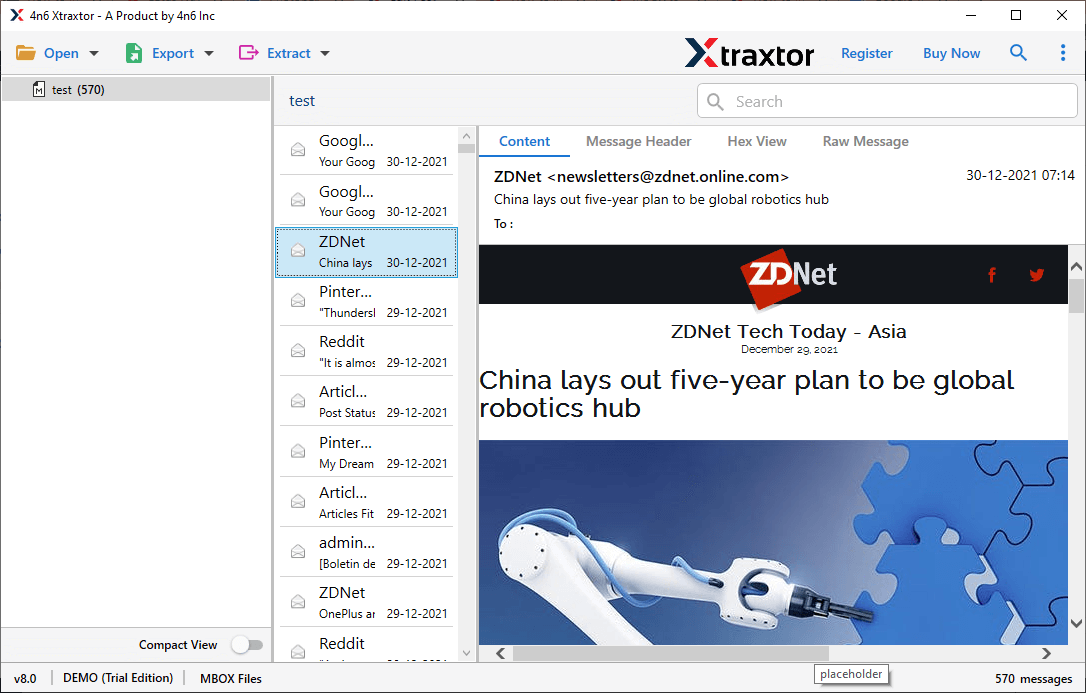 Step 4. After that, click on the Export and choose the IMAP option.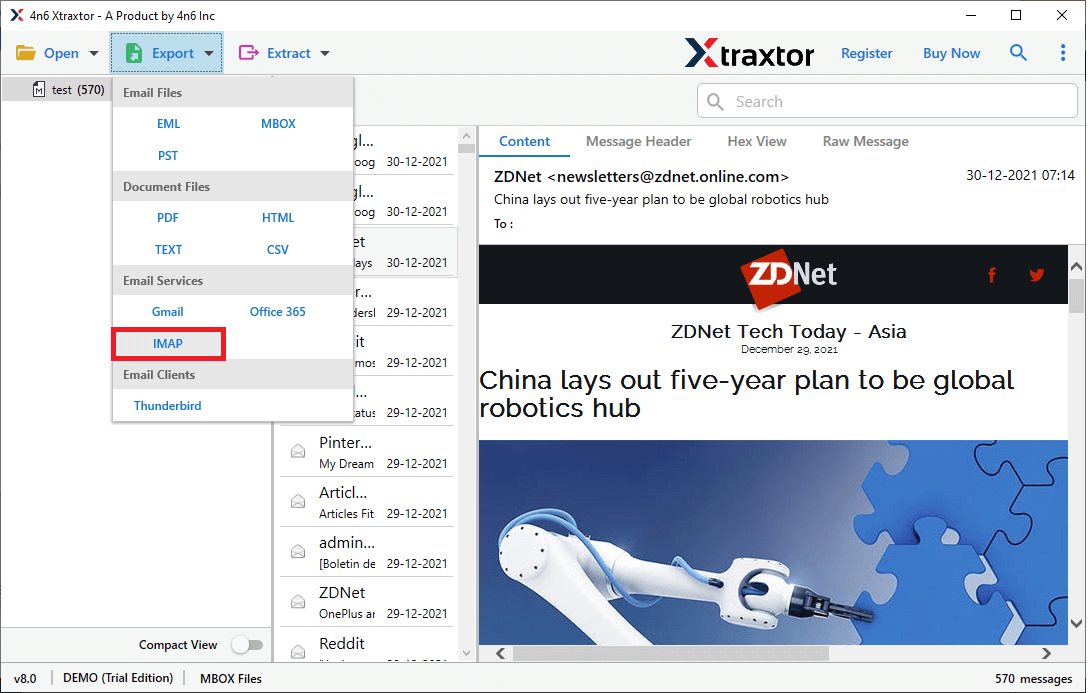 Step 5. Select your email folders that are important and want to import.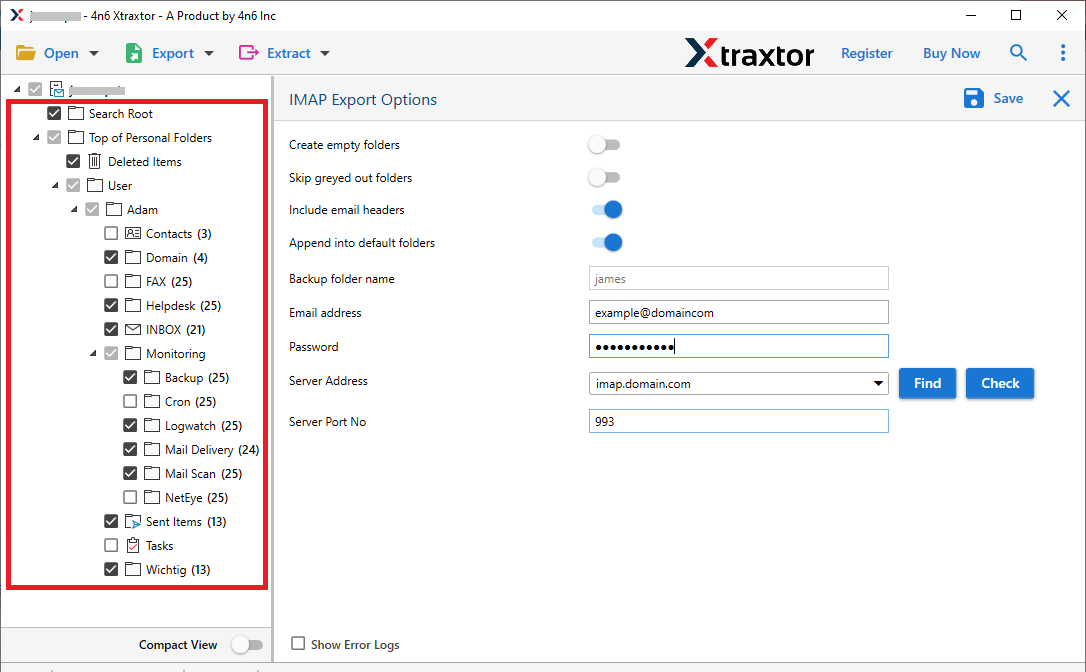 Step 6. In the last step, enter your Rackspace email id and password. At last hit on the Save button.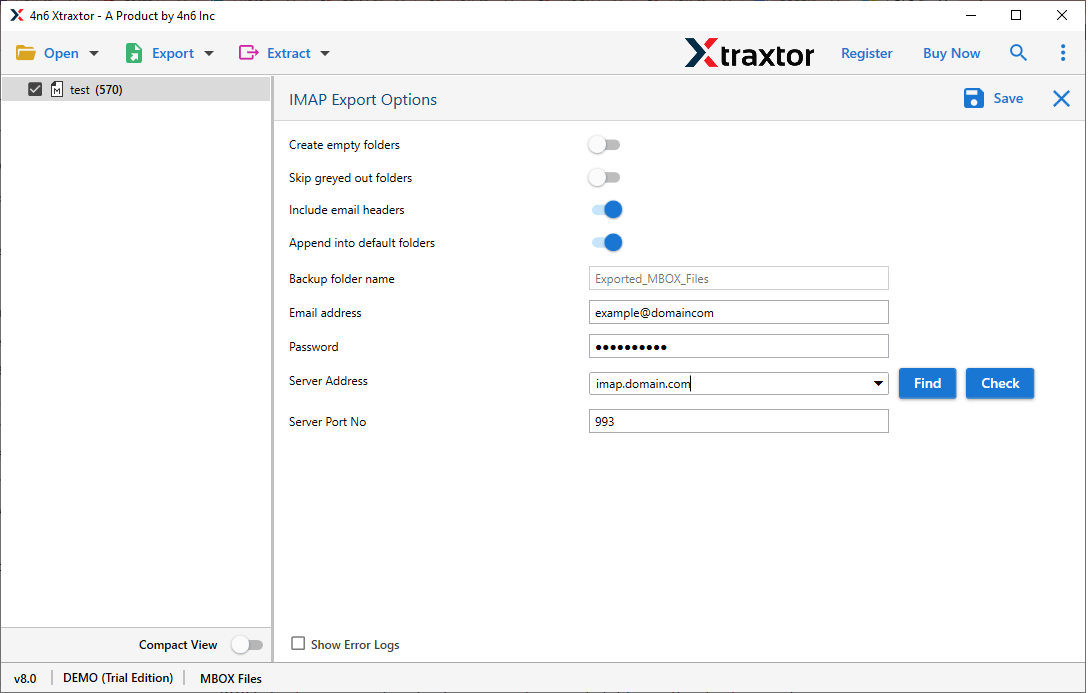 All Done! Here you import MBOX to Rackspace webmail account with no data modification using the expert solution.
Outstanding Features of the Expert Software
There are various benefits of using this tool, some of them mention below –
Preserve Data Integrity: During the import process, the tool maintains the integrity of the mailbox data. You will get the imported file in the same way as the original without any slight modification.
Move MBOX File to Other Webmail Accounts: Using this utility you will not only perform MBOX to Rackspace import but other processes also. You can also import MBOX to Exchange, iCloud, Gmail, Google Workspace, and all other webmail accounts.
Email Filter Options: If you have large or multiple data files and want to import only a few important emails only, then you don't need to perform the unwanted import. You can various email filter offer by this software, such as – to, from, subject, cc, bcc, date range, time, and many more.
Save MBOX Emails to File Formats: Along with the cloud import, this utility also save mailbox data into different file formats as well. One can use this utility and convert MBOX to PDF, CSV, HTML, PST, and other file formats as well.
Simple User Interface: With easy to use interface, it can be used by novice users for the import process without any technical assistance. You can install this tool and follow a few simple steps and done.

Conclusion
This blog is written for the users who want to import MBOX to Rackspace webmail account. By using the expert tool mention above you can transfer multiple MBOX file into Rackspace mailbox in an easy way without any data loss. For more clarification, you can use the demo version of this utility.