Are you looking for a way to import MBOX to Gmail account? If yes, you can find the solution here. In today's write-up, we will provide the best and most direct solution to upload MBOX file to Gmail. So read on and get a successful solution to your request. Here we will cover the following user queries such as:
How do I open an MBOX file in Gmail?
How to bulk import MBOX into Gmail account?
Can I upload MBOX emails to Gmail including all attachments?
In order to open MBOX file in Gmail account, there are multiple methods available on the internet, but no one provides a direct solution. Unfortunately, there is no direct manual process that can be used to import MBOX to Google Account. But don't worry, we've found the effective utility i.e. MBOX Converter tool to accomplish this task in a few simple steps. In the next section, you will find the steps and an overview of this software.
How to Import MBOX Emails to Gmail With Attachments
This Email Converter tool is a one-stop solution to transfer emails from MBOX file to Google mail account without any data loss. With its simple and user-friendly interface, one can move MBOX emails to Gmail account without any hassle.
Additionally, you can also use this tool and import MBOX to iCloud, Exchange, Google Workspace, and many other webmail accounts. With this utility, there are various filter options such as – to, from, cc, bcc, date, time, name, content, subject, etc.
Firstly, download the Xtraxtor MBOX file converter afterwards follow these steps to import MBOX to Gmail indirect manner:

Steps to Directly Import MBOX File to Gmail Account
Step 1. Install and Run the Xtraxtor software on your Windows System.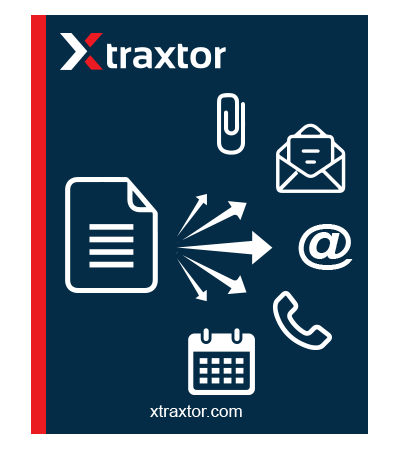 Step 2. Click Open >> MBOX Files >> Choose Folders or Files.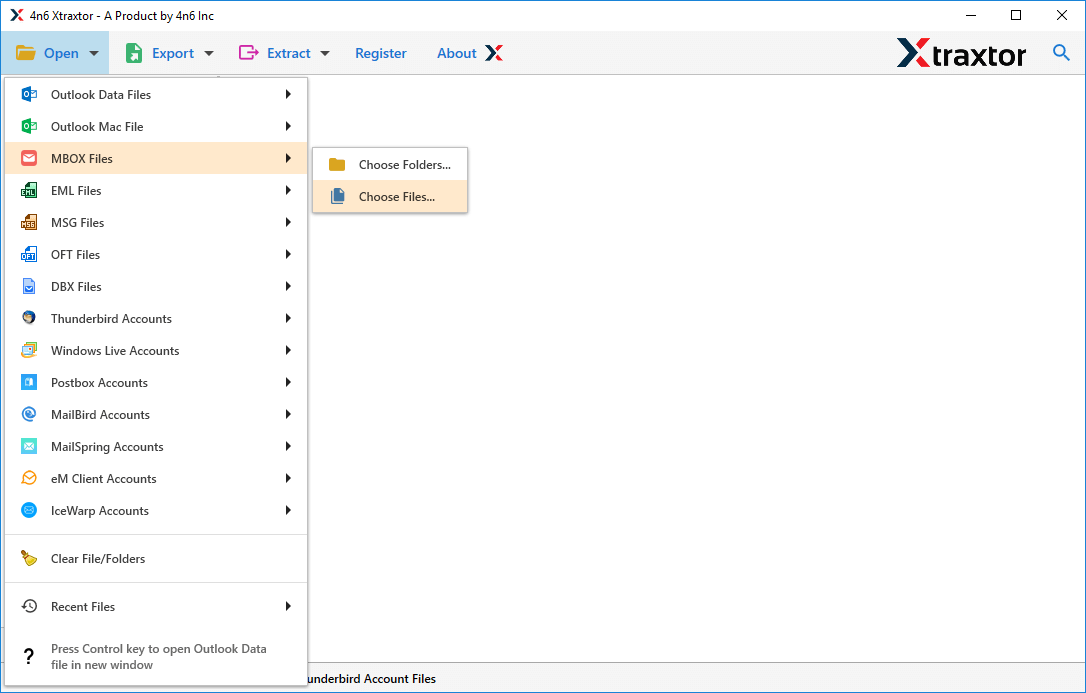 Step 3. Select Gmail as the saving format from the list after clicking on Export.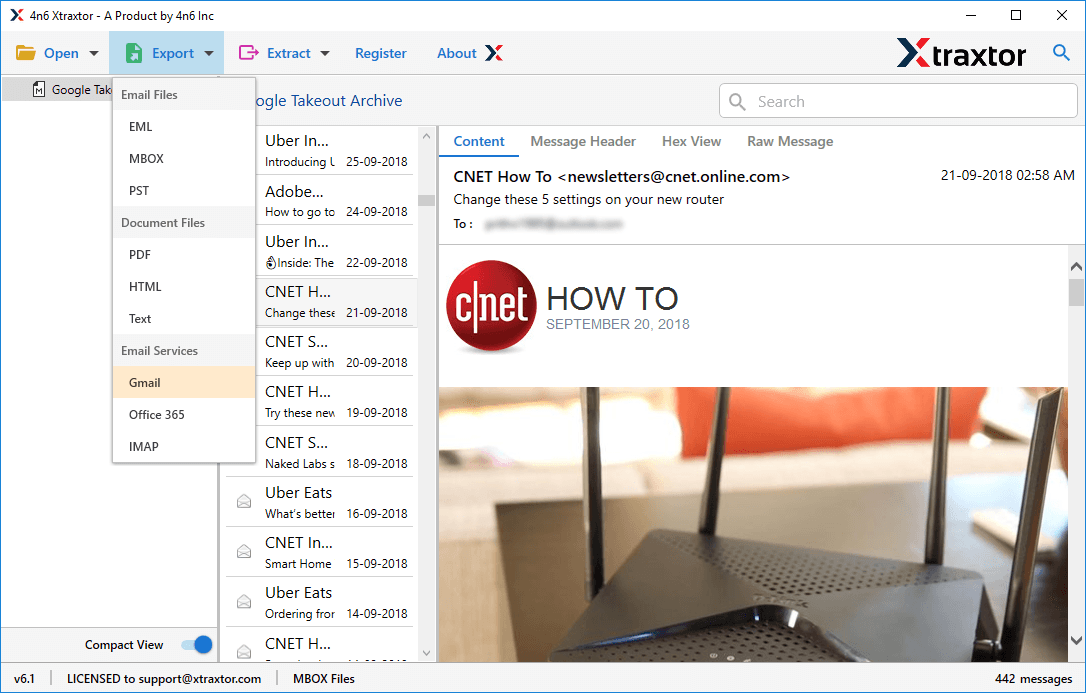 Step 4. Enter login details of your Gmail account and click the Save button.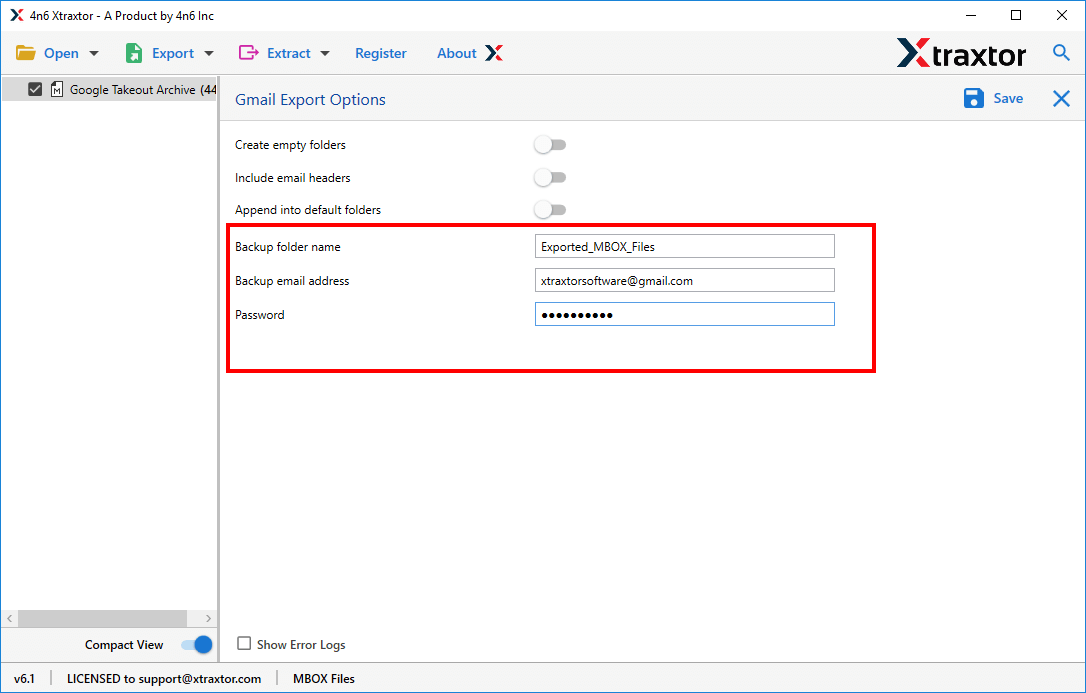 The process for importing MBOX emails directly into the Gmail account starts. Once the process is complete, you can log in to your Gmail account and review the imported mailbox data file.
As you can see how easy it is to upload a mailbox to Gmail account without any complications and errors. This is the most successful way to accomplish this task in hardly a few minutes. Now, let us know about the overview and features of this utility.
Import MBOX to Gmail Utility – The Direct Solution
The utility enables you to open MBOX file in Gmail account in a hassle-free manner. It is a useful conversion utility that offers multiple advanced benefits to resolve all user's queries like how to upload MBOX file to Gmail. Any novice can easily able to access this software due to its simple interface. With this, there is no issue related to file size and file number, it can be used to bulk import MBOX file to Gmail account in one go. Completely windows supported utility that easily installs and runs on almost all versions of Windows OS. The free trial version is also available with it by which you can easily check the working and efficiency.
Some Additional Features of MBOX to Gmail Import Tool
Here is the list of beneficial and useful functions of the utility to perform the import process:
Bulk Import: The software gives two options for loading MBOX files i.e., Choose Files or Folders. In order to import multiple MBOX files into Google Gmail account, you can select the Folders. In this way, you can load entire mailbox items contained in a folder and import them at the same time.
User-Friendly Interface: This is a handy utility with a simple and graphical user interface. Any beginner can easily use it and open MBOX file in Gmail account with no technical expertise.
Maintains Data Integrity: During import MBOX file to Gmail process, the email properties and folder structure are retained. You will receive the original formatting of all mailboxes even after the conversion.
Import MBOX emails with attachments: With this utility, it is easy to import MBOX to Gmail account along with attachments. You can upload email attachments of any size without data loss or size restrictions.
Directly import Mailboxes in Gmail: The software is an advanced utility that offers the facility to directly upload MBOX file to Gmail account. It will only ask for the credential of Gmail account to perform the direct import process.
The Final Words
The direct way to open MBOX file in Gmail account is discussed in the above blog. As mentioned earlier, there is no direct manual method to accomplish this task. Therefore, we will take the help of the best and most trustworthy MBOX file converter. This utility can be used to Import MBOX to Gmail account directly with no file size and data loss problems. Here we also explained the main functions of the utility that enables you to transfer MBOX file to Gmail with their requirements.
Frequently Asked Questions: –
Question 1: Can I import a large MBOX file into Gmail account?
Answer: Yes, the MBOX file conversion utility supports uploading large MBOX files without any size confines.
Question 2: How can I import Apple MBOX to Gmail?
Answer: The software allows you to import Apple Mail MBOX file into a Google Account. It supports MBOX file created by any supported email clients.
Question 3: Is it possible to upload the selected MBOX file to Gmail account on Windows 10 computer?
Answer: Yes, the utility offers the option to import a selected MBOX file into the Google account. Moreover, the software runs on a Windows 10 PC.
Question 4: Can I Import MBOX to Gmail Without Thunderbird?
Answer: Yes, use this tool and transfer MBOX file to Gmail without any email client installation.