MBOX is a simple database file that stores mailbox data in a text format. It saves emails in a single file separated by a header tag. MBOX is commonly used by almost all email clients to save their emails with attachemnts in a separate file. Although it is a popular file format sometimes users want to import MBOX to Yandex Mail account.
Transfering MBOX to Yandex is not an easy task to perform, as there is no official manual way to import MBOX emails to Yandex.Mail account. Here in this write up we will share a workable solution to move MBOX file to Yandex webmail account.
Why Need To Import MBOX File to Yandex Mail
There can be various reasons behind the import process depending on user needs. Let's understand the situation with the help of a user query –
"I have lots of MBOX files on my system and managing them is a quite difficult task. I use Yandex.Mail for my day-to-day communication. Thus I want to import MBOX to Yandex Mail account so that it will be easy for me to access them in my webmail account. Can anyone suggest to me a secure way to transfer .mbox file into Yandex.Mail account?"
From the query, it indicates that users want to save their email data file into Yandex account. Let's get to know the process of MBOX to Yandex import.
How to Import MBOX to Yandex Mail
Unfortunately, Yandex doesn't offer any feature to import MBOX file. Thus it is advised to use MBOX Converter software. This utility will directly transfer MBOX file Yandex mailbox without any data loss. With its simple user interface, it will be an easy task to move .mbox file to Yandex.Mail account without any assistance. With various email filter options provided by this software, you can search emails with specific attributes and import them into your webmail account.
Additionally, you can also import MBOX to Zoho Mail, Gmail, Yahoo, Office 365, iCloud, and all other webmail accounts. While performing the MBOX to Yandex import process this utility maintains email key elements and properties. Along with that, you can also convert MBOX to PST, CSV, MBOX, PDF, and many other file formats.
Procedure to Transfer MBOX Emails to Yandex.Mail Account
Follow the given instructions to import MBOX to Yandex mailbox directly without any data loss.
Step 1. Install and Run Xtraxtor MBOX Converter software on your Windows OS.
Step 2. After that, select Open >> Email Data File >> MBOX File >> Seletct File or Folder.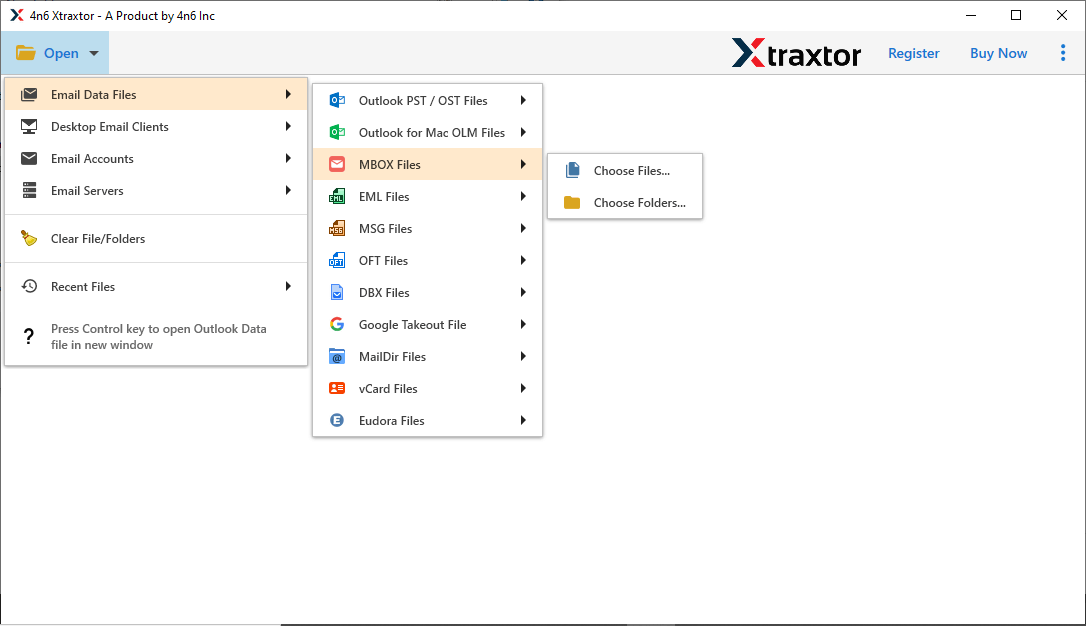 Step 3. Here you will find all the emails from your data file.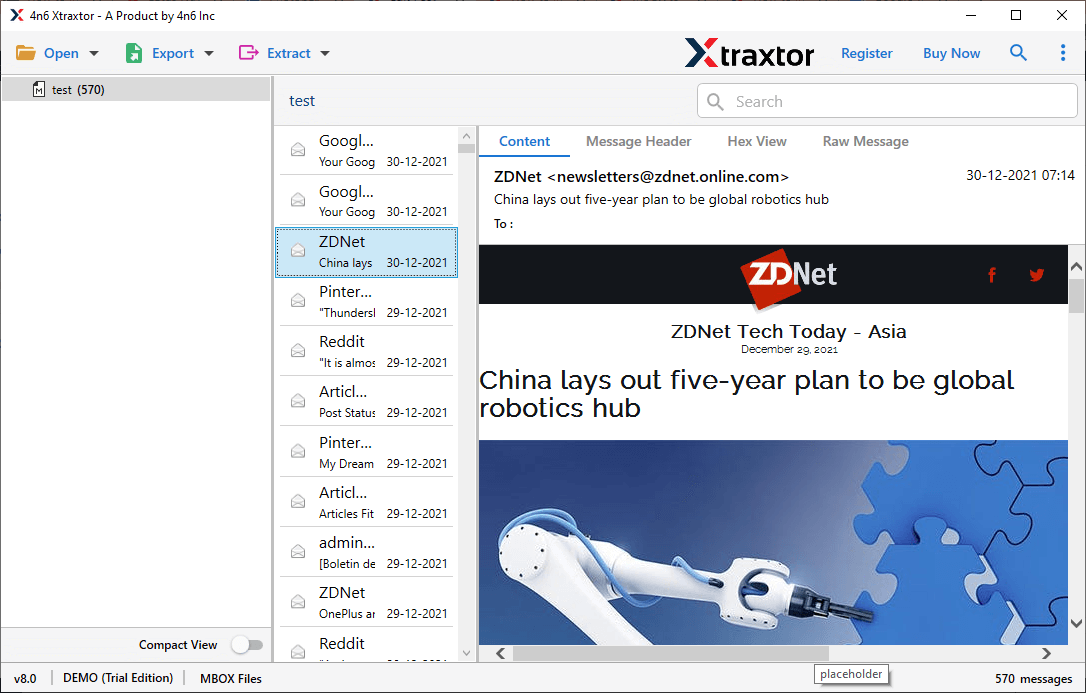 Step 4. Click on Export and choose IMAP as a saving option.
Step 5. Here you can select the email folder you want to import.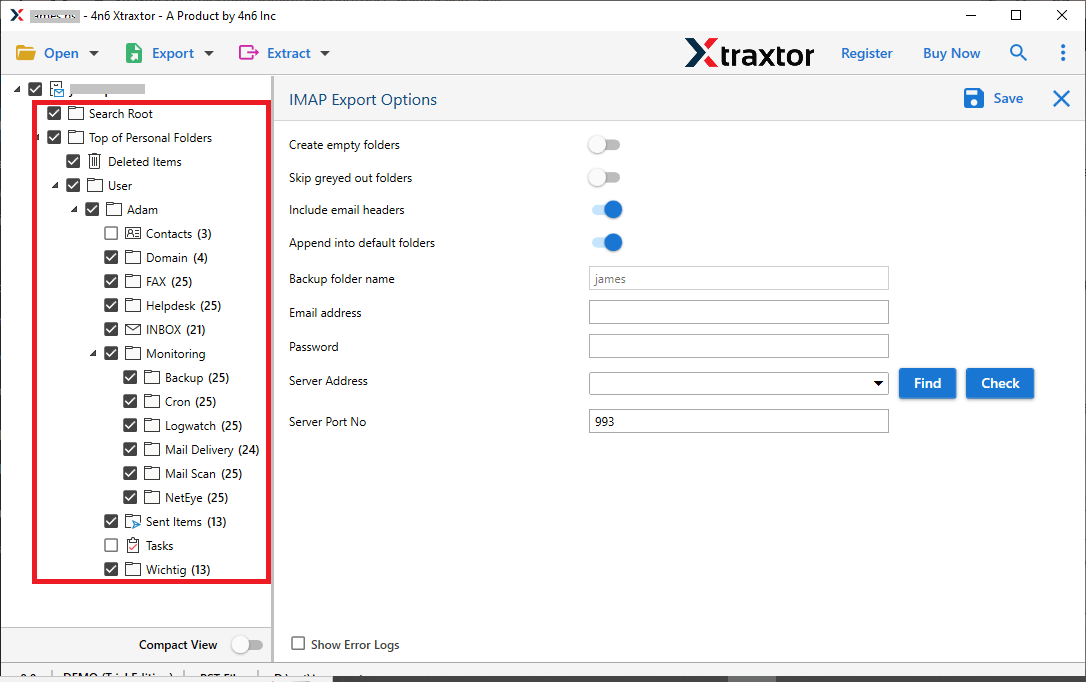 Step 6. At last, enter your Yandex email id and password, then hit on the Save button.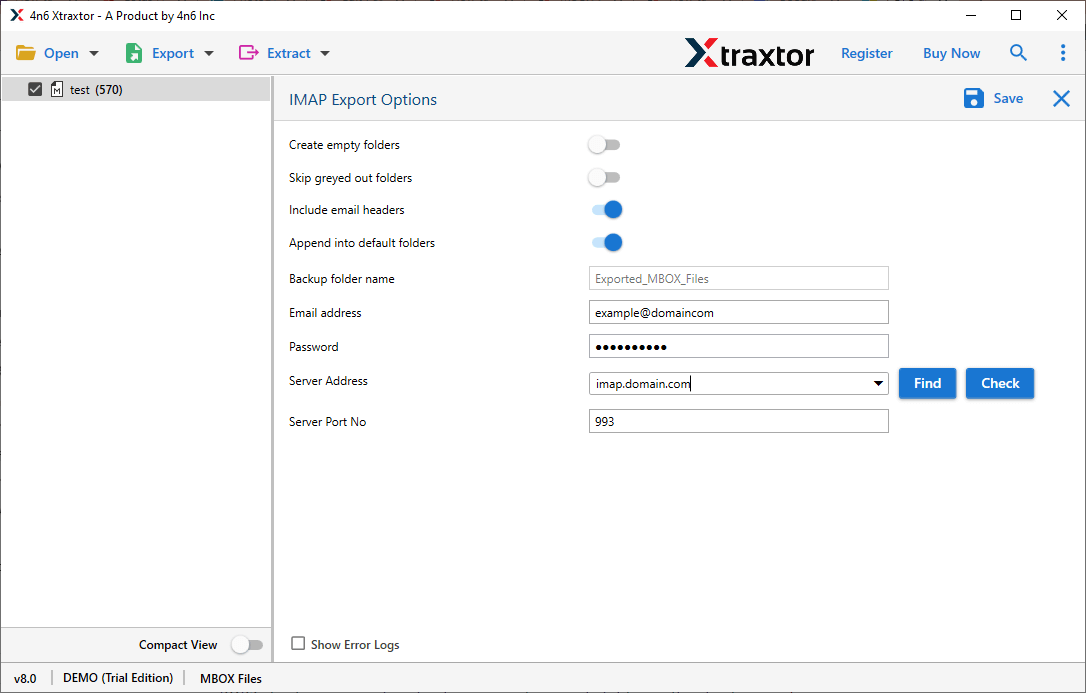 Done! Here you import MBOX to Yandex Mail in a few simple steps with proper accuracy.
Benefits Of Using MBOX to Yandex Import Tool
There can be various reasons to opt for this automated approach, some of them mention here –
Batch Import MBOX FIles: This software offers a dual option to upload data file. Either you can select a single MBOX file and import it. On the other hand, you can also choose the entire folder and transfer MBOX file to Yandex.Mail in bulk. Most importantly you will not lose a single bit of your data.
Maintain Email Key Attributes: While using this utility you can perform the importing process without affecting the email properties. It will preserve email key elements such as – to, from, cc, bcc, subject, inline images, hyperlinks, signatures, attachments, etc.
Move MBOX to Cloud: Along with MBOX to Yandex transfer, this utility also performs other importing. One can use this tool to import MBOX to Exchange, iCloud, Office 365, Zoho Mail, Gmail Google Workspace, and many other webmail accounts.
Email Filter Options: With this automated tool, there are various filter options that will help you to search specific emails and perform the selective import. You can apply various filters such as – to, from, subject, cc, bcc, date range, time, name, content, and many others.
Windows Based Utility: This import tool is designed for Windows-based users. You can install and run this software on Windows 11, 10, 8, 7, Vista, XP, and all other previous versions.

Conclusion
The blog discusses at length the immediate solution to import MBOX to Yandex Mail account. The user can use the trial version of this tool and perform the import process without any hassle. We recommend a reliable and secure method to transfer MBOX emails to Yandex mailbox easily.