Email Backup
How to Export Webmail to PST Files Effortlessly?
Summary: There are multiple users searching for the solution to transfer Webmail emails to PST files. So, here we will discuss the best technique to export Webmail emails to PST files. But, before proceeding on the solution we understand about Webmail. 
Nowadays, various email service providers are available to provide the best mailing service. Webmail is the most common email service provider that is executed on the network and runs on domains. Most common Webmail clients are Horde, Roundcube, MailEnable etc. However, Webmail clients are able to handle messaging, contacts, calendar, tasks, journal etc. Sometimes users need to backup Webmail emails to PST format. Then they want to a perfect solution to download Webmail emails.  Therefore, we will explain the best approach in the next section to complete this task. 
Instant Solution to Export Webmail to PST Files
Xtraxtor Email Backup Tool is specially designed to transfer Webmail emails to PST files. The software can export Webmail emails in a few simple clicks. The tool maintains email properties and key attributes of emails during the process. Moreover, it transfers Webmail emails with complete accuracy. 
Apart from this, the software offers advanced filter options that allows you to export any particular email. It maintains the original structure of the emails during the exporting process. The simplified user interface of this utility helps beginners to export Webmail to PST files without any complications. You can download this tool on any version of Windows Operating Systems. Hence, you can easily export Webmail to PST files without installing MS Outlook.

Steps to Convert Webmail Emails to PST using Professional Tool
Step 1. Firstly, Download and Run Xtraxtor Email Backup Tool on your system
Step 2. Now, Click on Open >> Email Data Files >> Add Account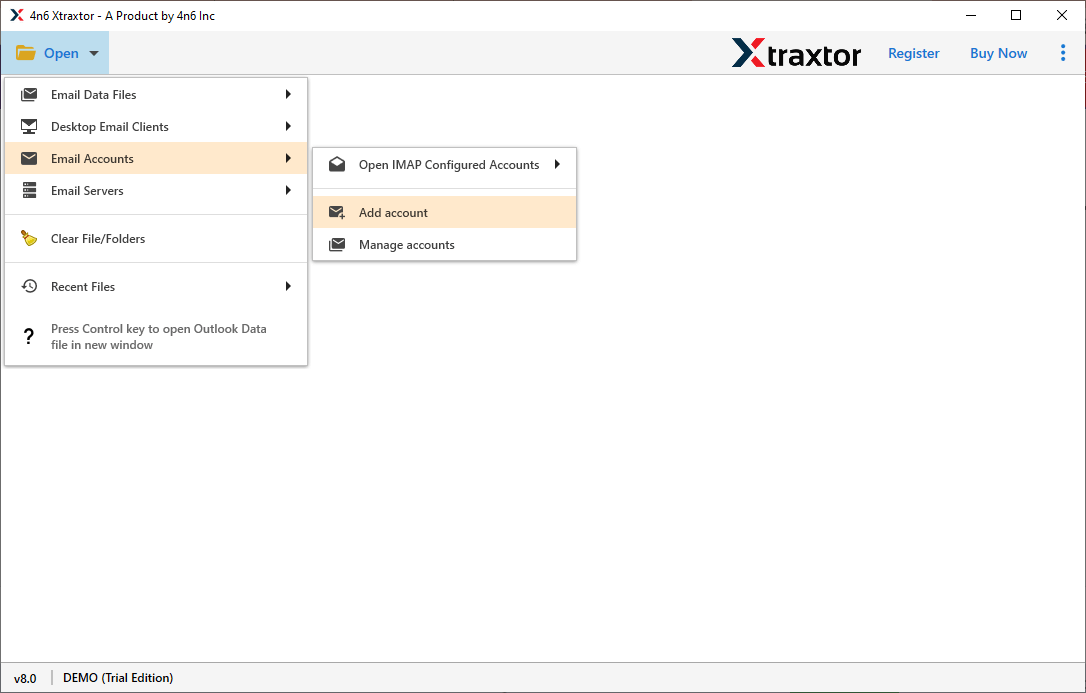 Step 3. Enter your Webmail Credentials and click on Add button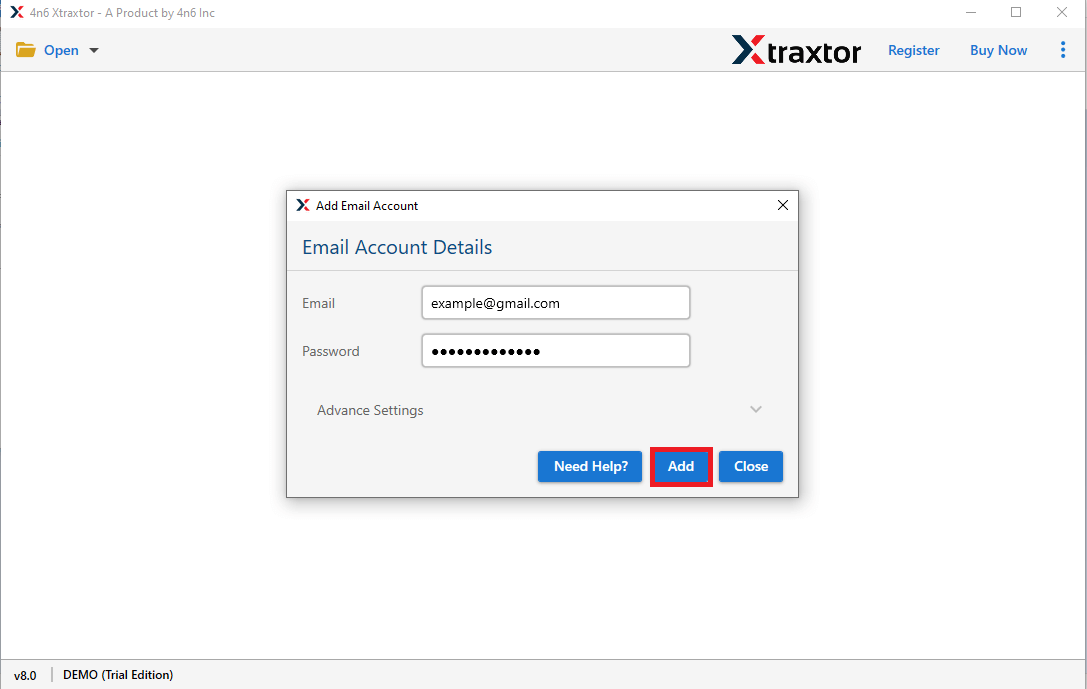 Step 4. After that, click on Export and Select PST file format to extract Webmail to PST files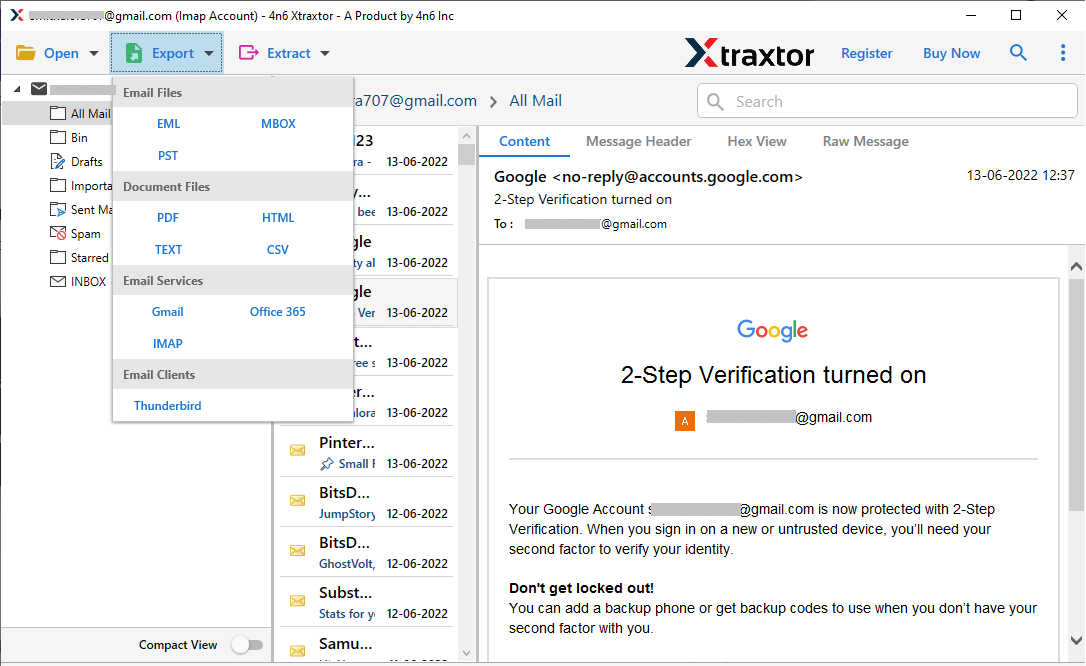 Step 5. At last, click on Browse to set the destination location and press Save button to save the exported files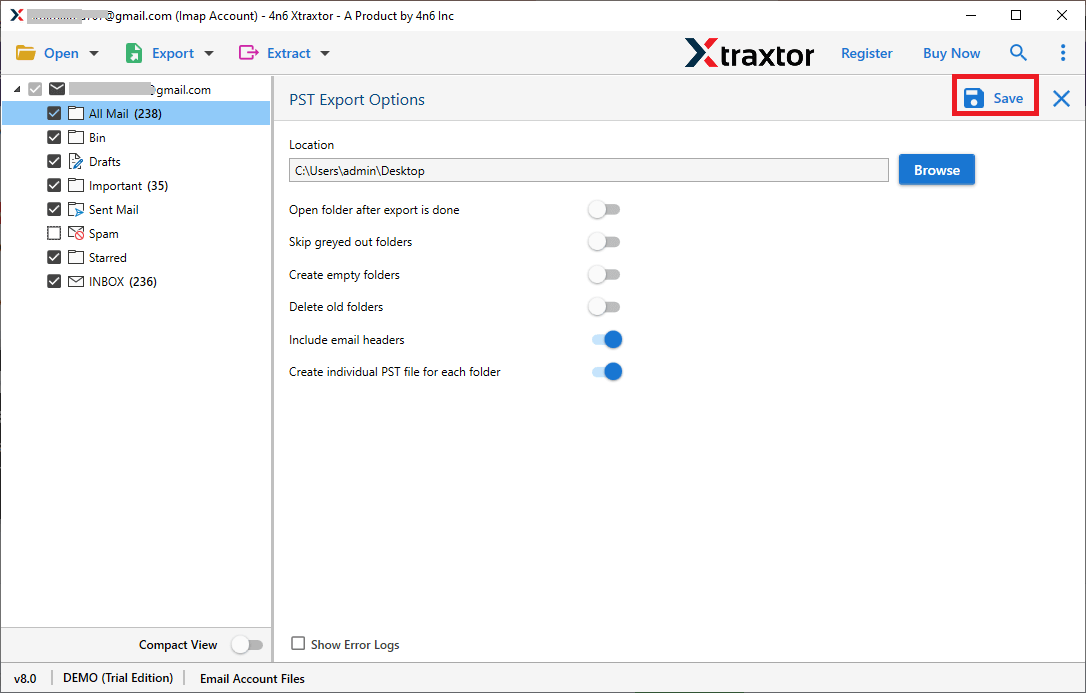 The process is complete. Now, go to the destination location and open the downloaded data.
Key Features of Email Backup Tool
The software has many benefits help you to easily export Webmail to PST files that are given below-
Directly Save Email from Webmail- The Email Backup Tool directly downloads emails from Webmail accounts. You just need to add your Webmail account and then select the saving option. With the help of this tool you can backup Gmail, Yahoo, Zoho Mail, Yandex and other Webmail accounts.
Advanced Filter Options- This Email Backup Tool provides various advanced filter options to search and select any specific email from your Webmail account. Hence, if you do not want to export unnecessary emails from Webmail then filters help you to select desired data.
Export into Multiple File Formats- The tool offers various saving options to save exported data. You can export emails to PST, OST, PDF, MBOX, EML, MSG etc. It allows you to secure your mailbox data in a local storage device. If your Webmail account gets corrupted then you can easily access them.
Preserves Data Integrity- The Xtraxtor Email Backup Tool will securely and accurately transfer Webmail to PST files without any data loss. It preserves data integrity and gives 100% accurate results after the process.
Maintains Folder Hierarchy- The software exports Webmail emails without modifying the structure and formats of the emails. It maintains metadata properties and attributes of the emails during the process. Moreover, it does not change the folder and sub-folder hierarchy. 
Save Emails from multiple Webmail Accounts- This is an all-in-one solution to save emails from any Webmail accounts. Using this tool you can take backup Yahoo, Gmail, Zoho Mail, Google Workspace etc.  
Export Emails to Another Webmail Account- If you move from one email platform to another and want to transfer your mailbox data. This tool is very helpful for you. You can also migrate Gmail to Yahoo, Office 365, Zoho Mail and other IMAP email clients.
Windows Supportive- The software supports all latest and old versions of Windows Operating Systems. It is also compatible with PST files of all Outlook versions. 
Dedicated Customer Service- The best thing of this tool is that the customer service team is available 24/7 to answer users questions. If you have any doubts related to the product then you can contact the support team. They solve your problem as soon as possible.
Conclusion
In this post we have explained the best technique to export Webmail to PST files. However, the above recommended tool is capable of transferring Webmail emails to multiple file formats without losing any data. In this software, you do not need to install any other applications to perform the process.