Looking for an easy and workable solution to transfer OST file to Rackspace webmail account? If yes, then this blog is for you. Read the complete article and import OST to Rackspace mailbox. Stay with us and know the secure way to move OST emails to Rackspace account in a few simple steps.
To transfer emails from OST file to webmail account, you should know about .ost and Rackspace and why need to import the emails.
Overview: OST & Rackspace
OST is a data file with Outlook mailbox data stored in it. One can access emails from OST file in offline mode without Exchange connectivity. If you make any changes in OST file in offline mode, then the changes will reflect after you will connect to Exchange Server.
Other hand, Rackspace is a webmail account that provides you to save your important data on the cloud server. Most importantly, being the webmail service, it is easy to access your emails on any system that is connected to the network.
Since the OST file is not accessible other that the profile that created it. Thus, in order to view your emails, you need to transfer them to a webmail account so that it will be easy to open them. In this article, we will learn the simple and workable solution to import OST to Rackspace mailbox without data loss.
Without any further delay, let's move ahead and know the workable solution for OST to Rackspace Import process.
How to Import OST File to Rackspace Account
To instantly transfer emails from OST to Rackspace mailing account use the Xtraxtor OST Converter tool. This automated tool can directly move OST emails to Rackspace mailbox in a few simple steps. With its advanced filter feature, users can import emails from a precise name, from, cc. bcc, time, date, subject, content, etc. With its simple working mechanism, it is easy to import OST to Rackspace account.
Additionally, you can use this tool and import OST to Gamil, Yahoo, Google Workspace and many other webmail accounts as well. Since this software support all Windows OS system, you can run it on all OS versions without any error.

Process to Import OST to Rackspace Mail Account
Follow the given instructions and move OST file to Rackspace in a few simple steps –
Step 1. Install the Xtraxtor OST Converter on your system and run it.
Step 2. After that, select Open >> Email Data File >> OST File >> Select File from Folder.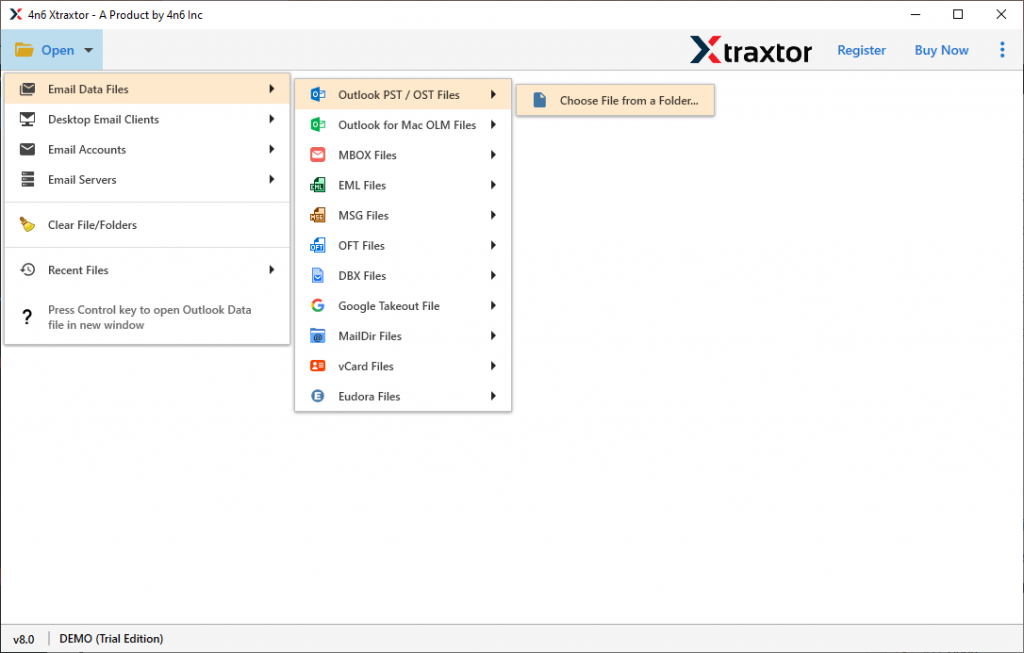 Step 3. Here you can view emails and other data from the uploaded OST file.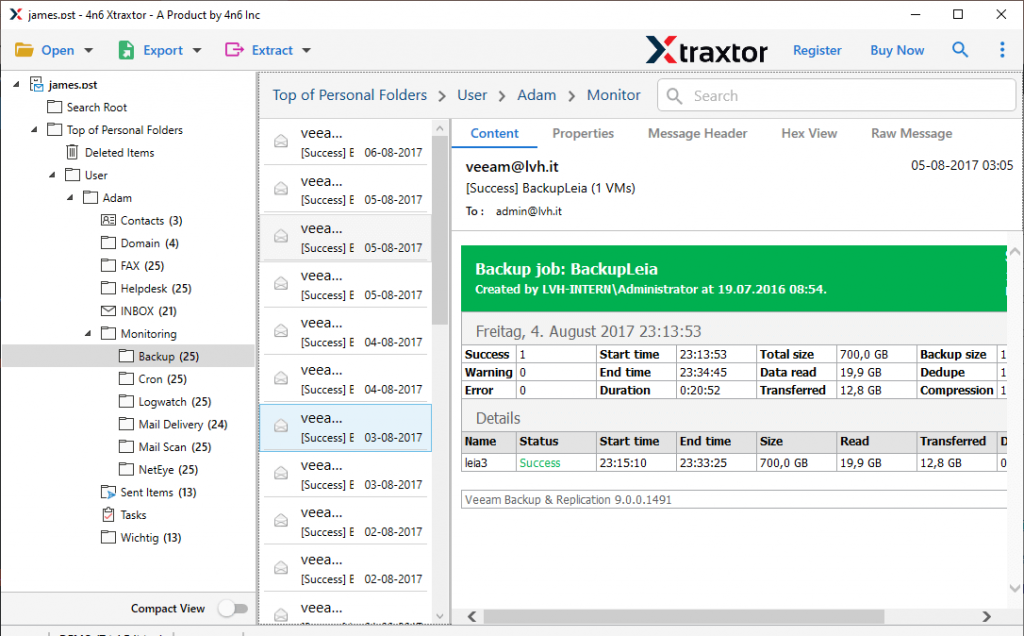 Step 4. Then, click on Export and choose the IMAP option.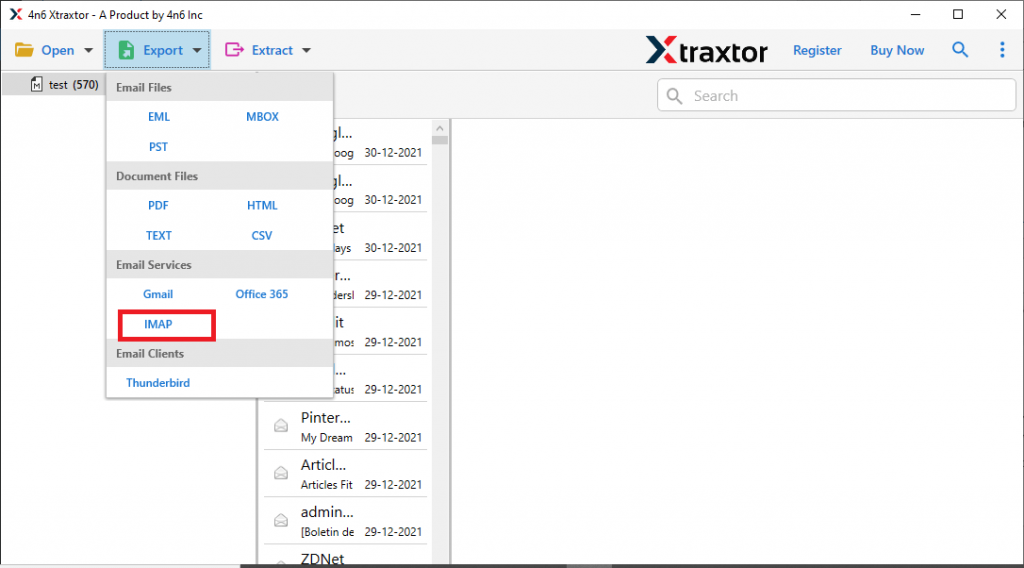 Step 5. At this stage, if you want to import only few important email folders, then you can select the email folders here.
Step 6. At last, enter your Rackspace email id and password and hit in the Save button.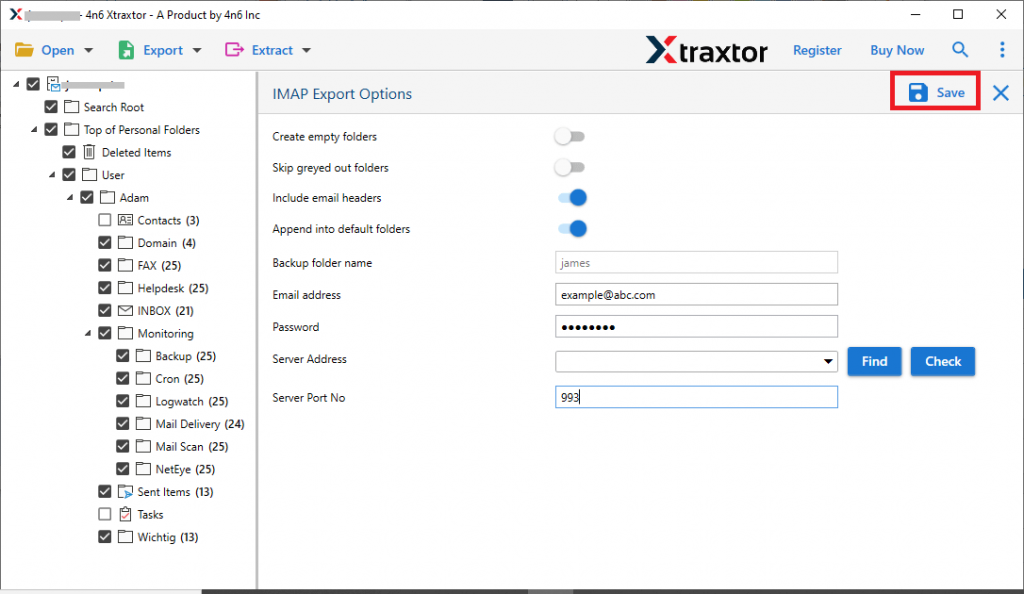 Done! Here you import OST to Rackspace mailbox in a few simple clicks without any data loss. Use the demo version of the software and save OST emails in Rackspace webmail account.
Why Use OST to Rackspace Import Tool
With this automated software, there are various exceptional features that make the import process efficient and effective. Some of them mention here –
Transfer OST Emails With Complete Data: This tool import emails along with calendars, contacts, tasks, journals, notes and various other mailbox data as well.
Maintain Folder Hierarchy: While transferring emails from OST file to Rackspace account, this tool preserves the email folder and sub-folder structure. There will be no changes in the mailbox formatting.
Email Filters: With this software, there are various filter options that can be used to save specific emails and avoid unwanted imports. One can apply filters such as – to, from, cc, bcc, subject, name, time, date, has attachments, etc.
Data Extraction: Use this software and extract email addresses, phone numbers, contact photos and associated email addresses and phone numbers. This extracted data will be saved in a single text file.
Windows Supportive Software: This tool supports all Windows editions without any issues. One can install and run this software on Windows 11, 10, Vista, XP and all other previous versions.

Conclusion
How to import OST to Rackspace webmail account is the query asked by many users. In this blog, we describe a workable solution to transfer emails from OST file to Rackspace account with a step-by-step procedure. If you are facing a similar situation, then you can use the above-mentioned tool and secure OST file data in your webmail account.