In this write-up, we are going to discuss how to import MBOX to Yahoo Mail with attachments? With the method mention here transfer all the MBOX files to Yahoo account on Windows Machine.
Read the complete blog to know about the file format, the exporter utility, the process of migration, and a lot more. Learn how the individual and batch migration takes place in some easy stages. Before starting the article we will know why we need to export MBOX file to Yahoo mail.
Top 6 Benefits to Move MBOX to Yahoo Mail
The best reason to upload MBOX to Yahoo Mail is that it is absolutely free. As compared to available free email applications having MBOX formats, Yahoo has got a number of superior features which becomes the outcome behind moving over from MBOX to Yahoo.
Apart from being a free web-based email application, Yahoo has a huge number of smart features to deal with. A separate folder where complete the Spam mail get mechanically recognize and acquire save there. An almighty search option where users can search anything related to mail and any of the needed query too.
Permit you to check all the documents in one place, can information related to travel, see all the connected photos in one place, users can even add the needed note in one place, users can watch tutorials to know about the things clearly and many more.
Yahoo mail comes with AVG anti-virus scanner integrated with it. This scanner scans an intact file before reading so that virus couldn't affect your computer.
By transferring MBOX file to Yahoo users can easily access the emails from anywhere, anytime. Also, Yahoo emails can be simply synchronized via any of the needed computers.
Yahoo mail is consider as much easy to use email application, users do not need additional technical knowledge to access it. Anyone can use it easily.
How to Import MBOX to Yahoo Mail Using

Xtraxtor
Xtraxtor MBOX to Yahoo Wizard is considered the foremost and ultimate solution to transfer MBOX files, there is not one particular outcome but numbers of them are there to consider. With its simple user interface, any novice user can transfer MBOX file to Yahoo Mail without any hassle.

This application is specially designed to transfer multiple MBOX files into Yahoo mail account in a few simple steps. Users can view their all data files in these four formats such as content, the message header, and the raw message in the tool pane. This utility gives an advanced search option to find your data files by entering a name,  from/to, subject, select date, to,  time from, file name, File size unit,  file size, etc.
Steps to Import MBOX to Yahoo Mail With Attachments are;
1: Download and run Xtraxtor MBOX Converter.
2: Click Open and select the MBOX file format.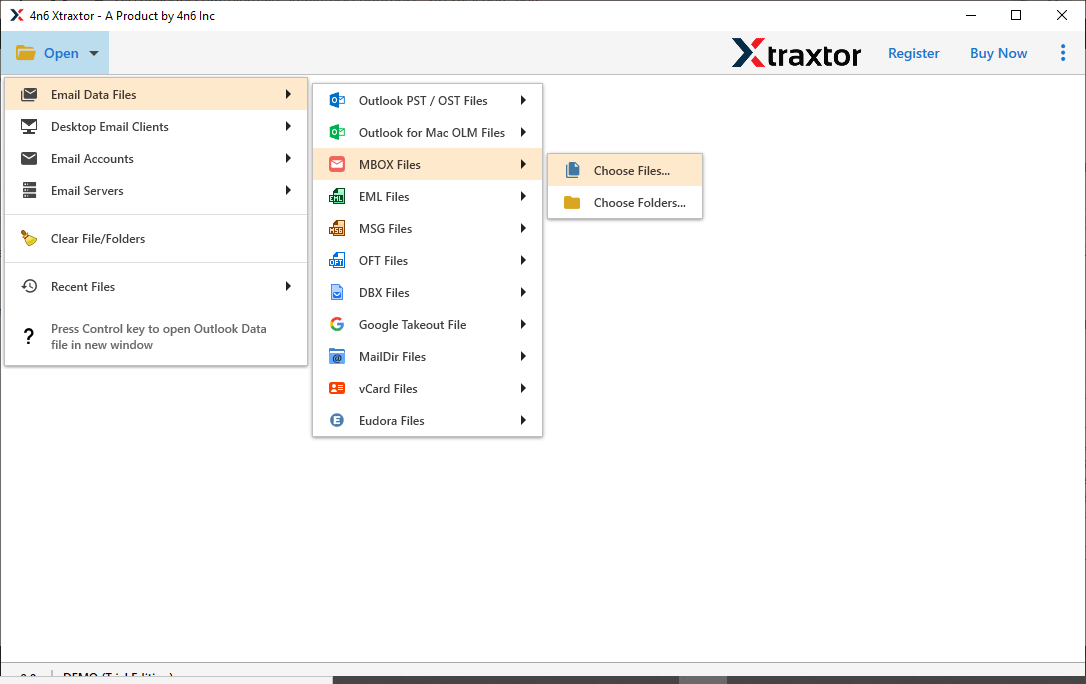 3: Browse and add the .mbox file to the software.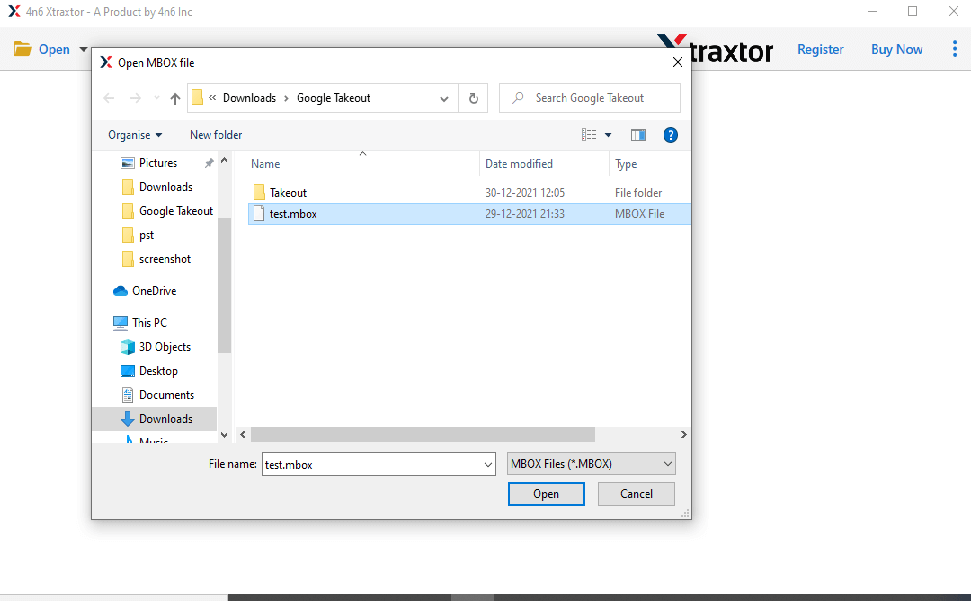 4: Click Export and choose IMAP as the saving option.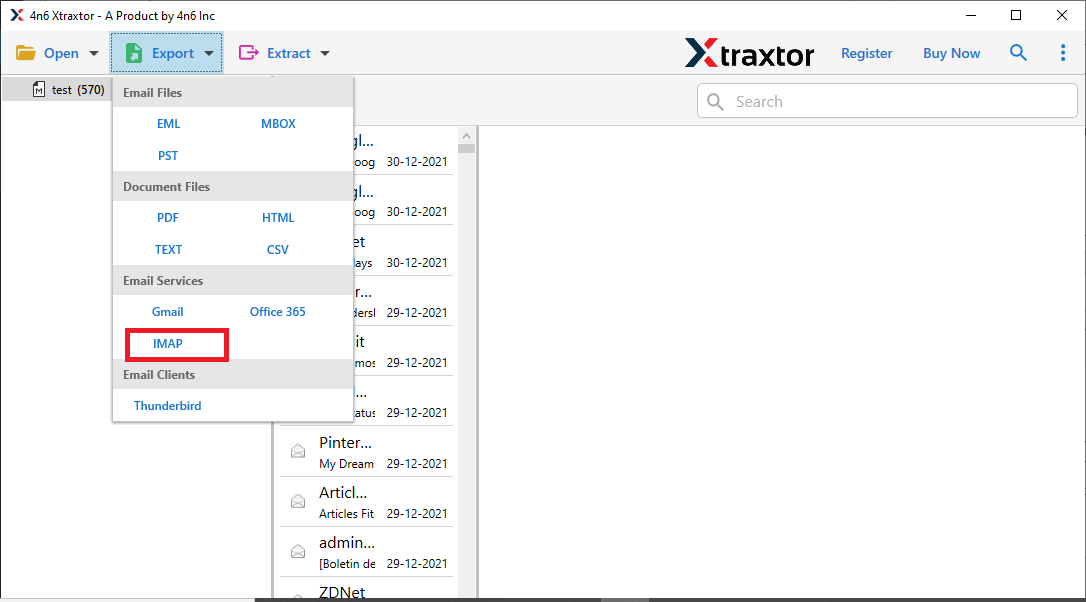 5. Enter Yahoo Mail login credentials and click the Save button.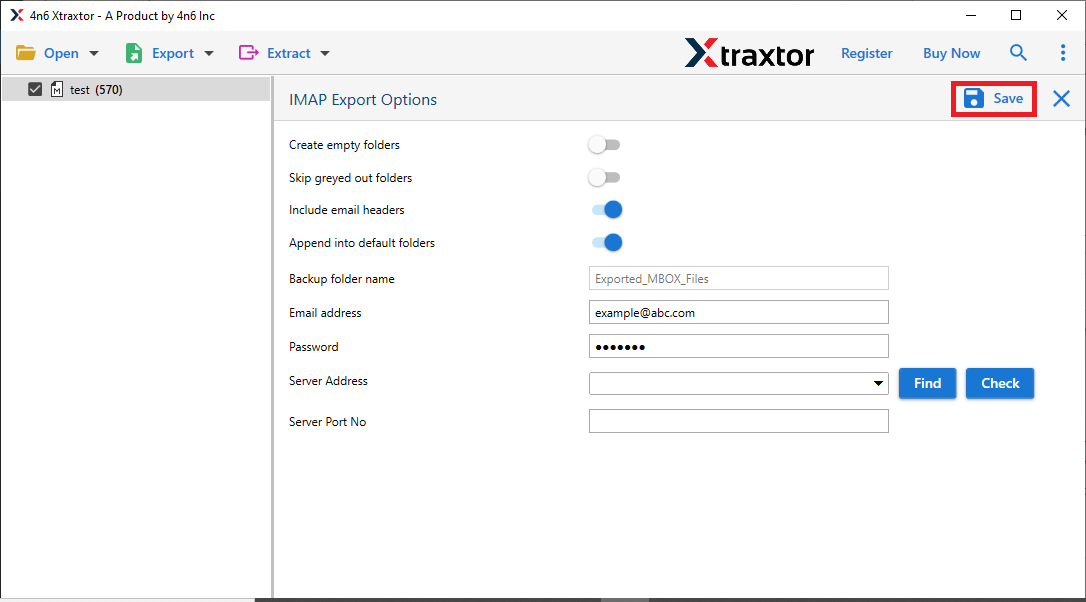 Finished! This is how you can import MBOX to Yahoo Mail without losing attachments.
Useful and Prominent Features of MBOX to Yahoo Wizard
The application provides multiple advantages to the users. A few of them are as follows:
Simple GUI: The software has an easy and user-friendly interface so that any non-technical user can simply complete the task.
Advance Migration: You can also import MBOX to Gmail, Office 365, etc. using this utility.
Move Attachments Too: The application also allows to import MBOX to Yahoo Mail along with complete attachments.
Allows Huge Size MBOX File: Using this software, users are able to import large-sized MBOX file to Yahoo Mail.
Directly Export MBOX to Yahoo: The utility only needs Yahoo account login details for exporting data to Yahoo Mail account.
Different Saving Options: Using this tool you can also convert MBOX to PST, CSV, PDF, and all  other file formats along with attachments. 
100% Secure Migration: The application is totally risk-free and does not store or leak any of your personal detail during the migration procedure.
Works on All Windows OS: The utility completely runs on all the versions of Microsoft Windows Operating System like Win-10, 8.1, 8, 7, etc.

Final Words
The  MBOX to Yahoo Mail Utility is the best application to import MBOX to Yahoo account. This application is very simple to use and handle for a successful migration. It has a free trial edition that gives permission to transfer 10 .mbox emails to Yahoo Mail account. For unlimited email migration, users have to purchase the license key. The tool directly transfer MBOX to Yahoo Mail account within a few minutes. If users have any questions about the software,  contact our customer care team.