The blog will tell you the complete information to import MBOX to Zoho Mail. The write-up provides you with sufficient knowledge in the context of "How to upload MBOX file into Zoho mail?". Before going deep inside the procedure we will have an insight into the MBOX file and Zoho Mail. Thus without further delay, let's begin.
Zoho Mail application provides you with lots of services which comprises of mail and contacts facility. Zoho Mail is the foremost possible alternative if users think of an email application and access Zoho CRM and other related services. The superior thing about the Zoho Mailing application is that it is available for personal as well as a business email account.
MBOX is the most popular file format which is supported by several email clients like Mozilla Thunderbird, Eudora, Apple Mail, Entourage, SeaMonkey, etc. Users can easily access emails in these email applications simply.
Easy Way to Upload MBOX into Zoho Mail Account
Zoho Mail is one of the growing emails as well as a cloud server company in 2020. Users are speedily increasing day by day. So if you are willing to move to Zoho mail, you can transfer your existing mailbox files into Zoho using Xtraxtor MBOX Converter for Windows. Users can directly import MBOX to Zoho Mail. You can also transfer large number of MBOX files in Zoho mail.

This utility will preserve all the original metadata & properties of the contacts & its detail during the migration including First Name, Last Name, Email, Business Address, Phone Number, Company, Personal Address, Designation, Fax, Mobile, or other various details. This software is specially designed to extract Phone numbers, Email addresses, and Attachments in collection immediately.
Users can preview their all data in these formats such as content, the message header, hex view, and raw message in the tool panel. This tool provides an advanced search option to find data files by entering a name,  from/to, subject, select date, to,  time from, file name, File size unit,  file size, etc.
Steps to Import MBOX to Zoho Mail are;
Step 1. Download the Xtraxtor MBOX to Zoho Mail Migration Wizard on Windows PC.
Step 2. Now click on the Open option upper right side then choose MBOX Files.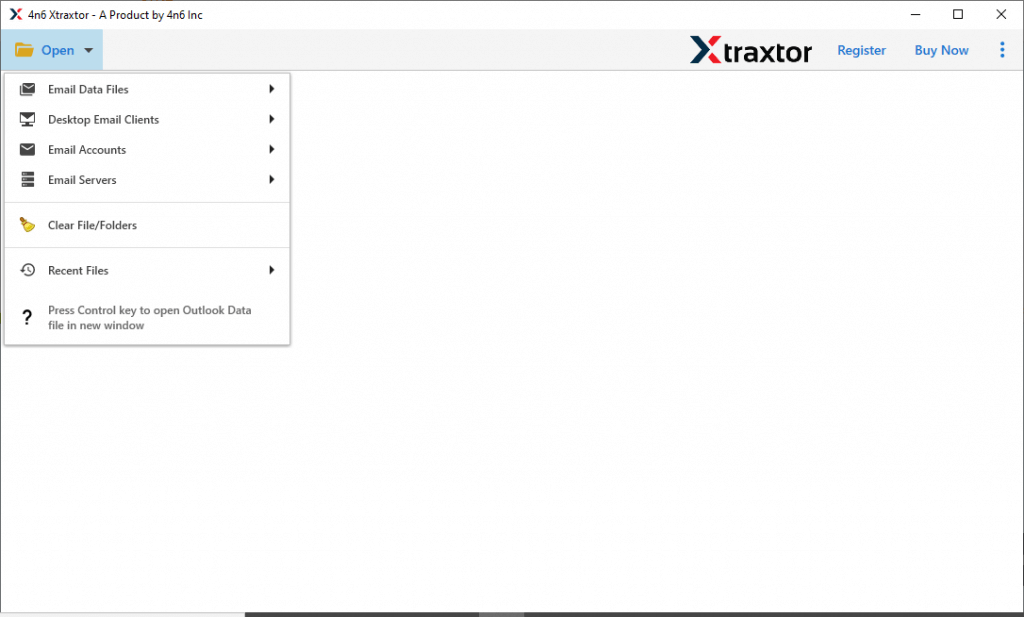 Step 3: Then select the files and folders option in the tool panel.
Step 4. Click Export and choose IMAP as a saving option.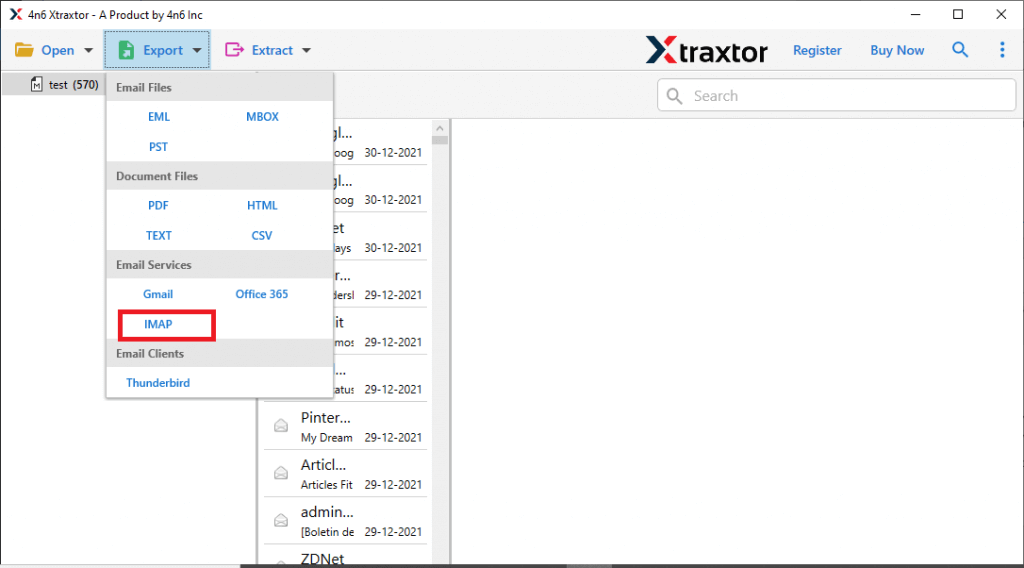 Step 5. Enter your Zoho Mail login credentials and click the Save button.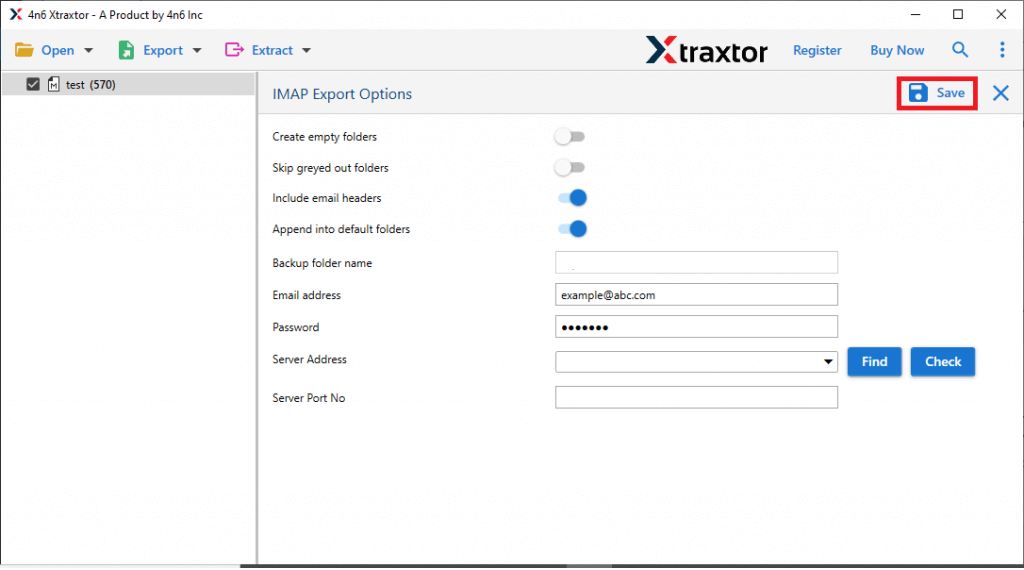 Highlighted Features of Xtraxtor MBOX to Zoho Mail Wizard
This software provides various features which allow its users to export Zoho Mail to MBOX according to their requirements. Now, have a look at some robust features of this utility.
User-Friendly Interface: This software is simple to use due to the easy graphical interface. Any non-technical users can simply use this utility and get the job done without any trouble.
Keeps Data Integrity: During import MBOX to Zoho mail account procedure, the tool keeps the folder structure of mailboxes. Provides 100% guarantee of accurate results with the exact data format.
Standalone Utility: This is a fully self-contained utility that is able to export MBOX file to Zoho Mail itself. Any external application installation is not needed to complete this task.
Export Bulk or Selective Emails: The tool enables users to download or transfer all emails from MBOX to Zoho Mail account in bulk mode. In addition, users can choose the needed folder such as inbox, drafts, spam, trash, etc.
Compatible Windows OS: The utility is compatible with all editions of Windows Operating System like Windows 10, Windows 8.1, Windows 8, Windows 7, and more.

Summing UP
It looks like the blog is self-sufficient to assist users import MBOX to Zoho mail. The blog contains complete and simple steps to upload MBOX into Zoho Mail account. Rate the write up from the start and resolve the issues efficiently to transfer MBOX data to Zoho Mail. For this reason, we have planned the foremost Xtraxtor software that will permit users to transfer all emails from Zoho mail along with attachments.