Summary: Today in this blog we will address the "Import/Export option Greyed out Outlook" error and know the way to resolve it. Read the complete article and troubleshoot Import and Export option in Outlook is unavailable error.
Outlook is always the most used email client on both Windows and Mac systems. With its advanced features, many companies and individuals prefer to use Outlook to manage their emails. However, being the most advanced desktop-based application, still one can face some errors.
Among many one of the most common errors is – Import/Export option Greyed Outlook 2016/2013 and in other versions. This error is not limited to any Outlook version, you can face it in Outlook 2019/2016/2013 and others.
Thus we decide to address this issue and try to resolve it. To know the way to fix Import Export greyed out issue in Outlook read the complete article to the end.
How to Fix "Import/Export Option in Outlook is Unavailable" Issue
To fix Outlook Import/Export greyed out error in Outlook 2016/2013/ and other versions, you can use two workable solutions.
#1. Manually Resolve Import and Export Option in outlook is Unavailable Error.
#2. Export Outlook Email When Import/Export option Greyed Out
Let's know how these two approaches will troubleshoot the error in detail with step by step process to overcome this situation.
Method 1: Solve "Import/Export Option Greyed Out Outlook 2016/2013" Error Manually
Here we will manually resolve this error, but first of all, we will discuss the situation in which you can face this situation and then resolve it.
Scenario 1: Change Language Setting
In this case, your Outlook version and Windows language were different. First of all, you need to set your language the same as your Outlook. in this way you can easily fix the Import/Export Option Greyed Out Outlook error.
Scenario 2: Not Updated Outlook Version
Sometimes you use Outlook's old version then most likely you will this error. If it is the case with you, then update your Outlook email client to the new version.
Scenario 3: When Using Trial Version
If you are using the demo version of the Outlook email client, then you will defiantly use this error. To solve the error it is recommended to use the licenced Outlook application and use the Import/Export tool without facing any errors.
There can be another situation where you will face the "Import/Export Option in Outlook is unavailable" error. However you are still stuck with this error and want to export Outlook emails, then you can use the automated tool for that.
Method 2: How to Export Outlook Emails When"Import/Export Option Greyed Out"
If your Import/Export tool still not working and you want to export your Outlook emails, then you can use the Xtraxtor Outlook Converter Software. This automated tool transfer emails from your configured email client. Along with that you can also use the filter options of this software and save your mailbox data.
This utility will also migrate Outlook emails to office 365, Exchange, Gmail, iCloud, and many other webmail accounts. With its easy-to-use interface, any type of user be it novice or experienced can operate this utility and export Outlook emails when Import and Export option in Outlook is unavailable.

Follow the given instructions and export Outlook emails Without using the Import/Export option –
Step 1. Downlaod and launch the Xtarxtor Email Converter Wizard on your Windows OS system.
Step 2. Select Open >> Desktop Email Client >> Open Configures Outlook Account or Select File.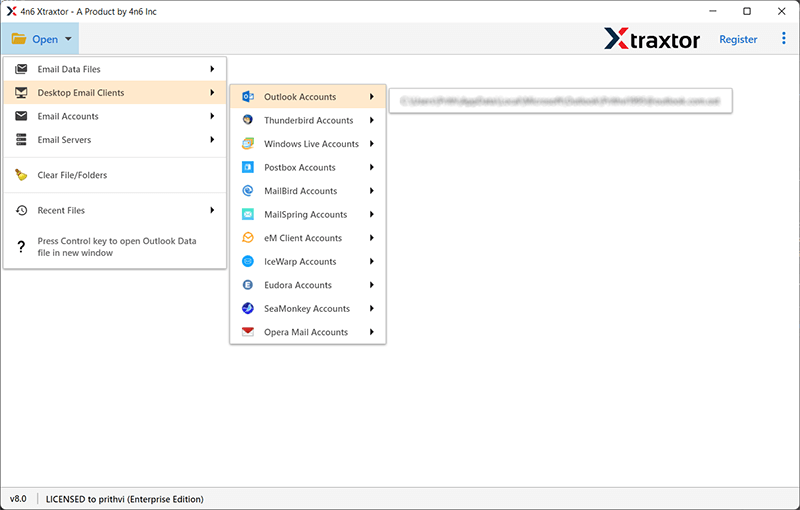 Step 3. Here you can view all the Outlook emails that you want to export.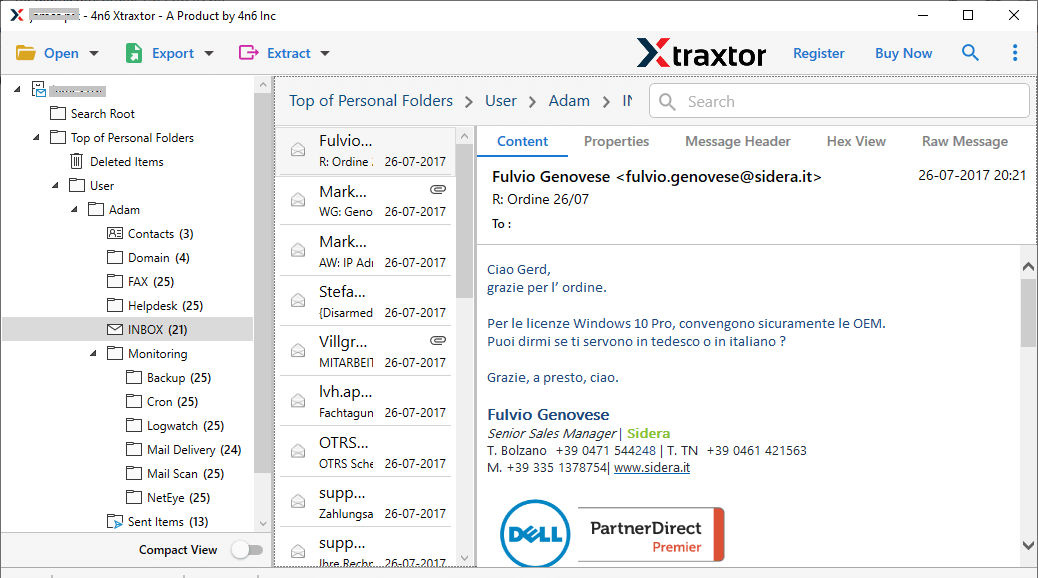 Step 4. Click on Export and choose the desired file format.
Step 5. At last, browse the destination location and hit on the Save button.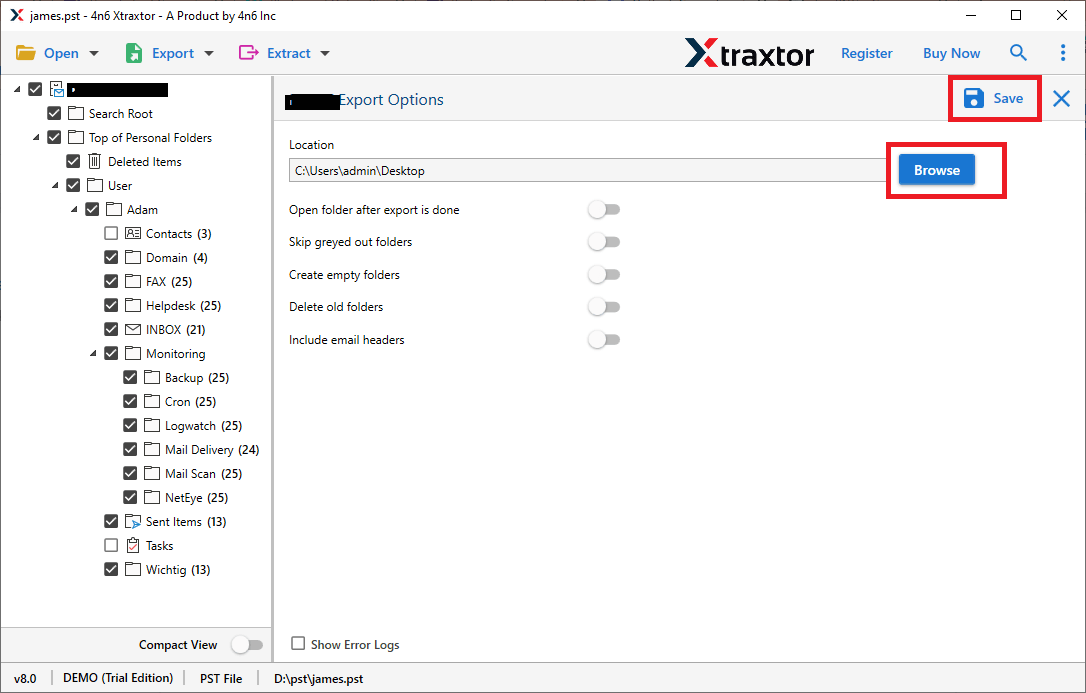 Done! Here you export your emails while you face Import/Export Option Greyed Out Outlook error.

Features of the Automated Tool
With this software, there are various outstanding features that help to export Outlook emails with efficiency.
Direct Export: The software automatically detects the configured Outlook account and transfers all the mailbox data onto PST format with ease. It is an easy way to save your outlook data when the import/export tool not working.
Email Filters: The software also offers advanced email filter options using which you can export selective emails only. You can apply filters such as – to, from, cc, bcc, name, subject, date, time, etc.
Selective Email Export: There are various email folders present in your mailbox. If you want to export only a few important email folders, then this tool offers you to select the folder that needs to export.
Support Windows OS: You can install and run this tool on all Windows OS systems without facing technical issues. It works on Windows 111, 01, 8, Vista, XP and all other previous versions.
Conclusion
If you are facing an "Import/Export Option Greyed Out Outlook" error and want to fix it, then this article will be helpful. In this article, we mention the different situations you can face an error and also mention the way to solve it. However, if in some situations you want to export your webmail account but the Import/Export Option in Outlook is Unavailable in the File menu, then you can use the automated tool mentioned in the above section. Hope this article is helpful to you.