In today's era, most users want to import PST to Hotmail for several reasons. But users should keep a few important strategies in your mind to transfer Outlook PST to Hotmail account.
There is a situation when Outlook users want to keep their contacts or address book forever so they decided to import PST file to Hotmail account. As a web-based email client, Hotmail is simply accessible anytime and anywhere. It allows an unbelievable experience with multiple features that make it an outstanding program. Therefore, we come up with a few important methods to export PST file to Hotmail account.
Before that let's check out a user query –
"I need to transfer some information from a large .pst file that is locally stored on my PC but that I no longer have access to into a Hotmail account. Is this possible, or do I have to import everything into a different account?"
Automated Solution to Upload PST to Hotmail using
Xtraxtor
Xtraxtor PST Converter is one of the best tool to import PST file to Hotmail accounts instantly. Non-technical users can also run this utility as this is having the simplest GUI. In no time, users will get all the PST files exported to the Hotmail account.

Users can preview their all data files in these formats such as content, the message header, and raw message in the utility panel. Tool offers an advanced search option to find your data files by entering a name,  from/to, subject, select date, to,  time from, file name, File size unit,  file size, etc. Without any compromise to file quality, folder structure and email components, the migration of PST emails into Hotmail account is completed. Users can simply check all features and working efficiency of the tool by downloading the free trial edition.
Step to Import PST to Hotmail Account without Outlook;
Step 1. Run Xtraxtor PST Converter Software on your system.
Step 2. After that, select Open >> Email Data File >> PST File >> Select File from Folder.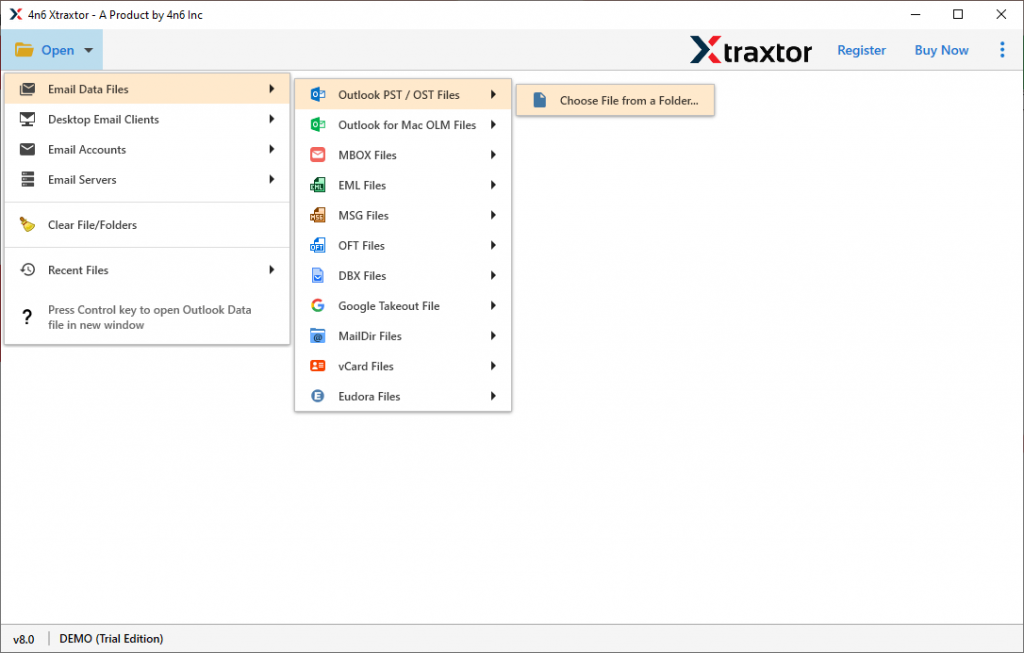 Step 3. Here you can view your PST file data before transferring them into a webmail account.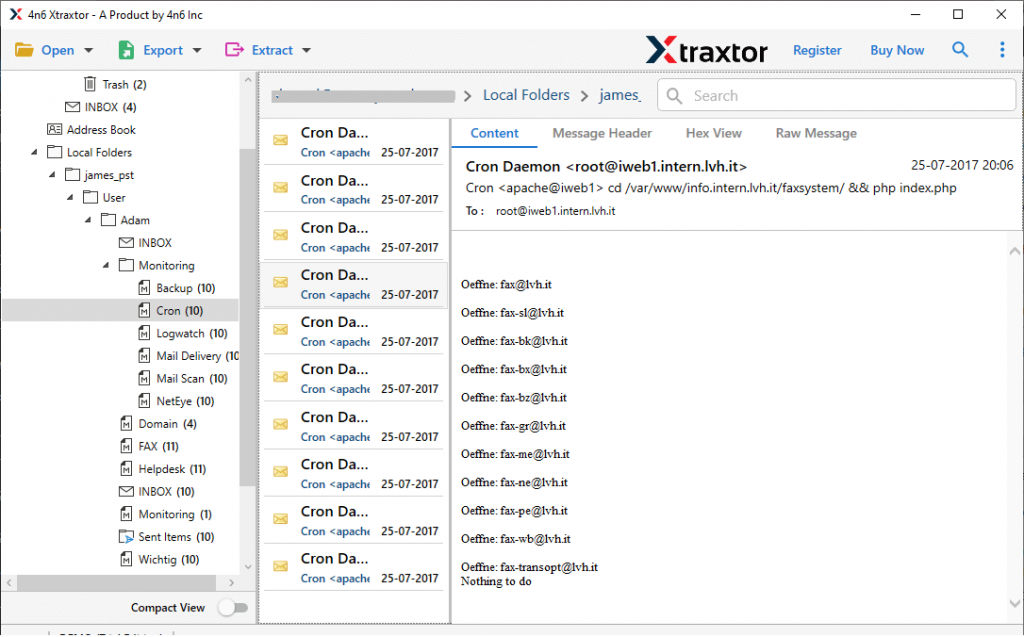 Step 4. Hit on Export and then choose IMAP as a saving option.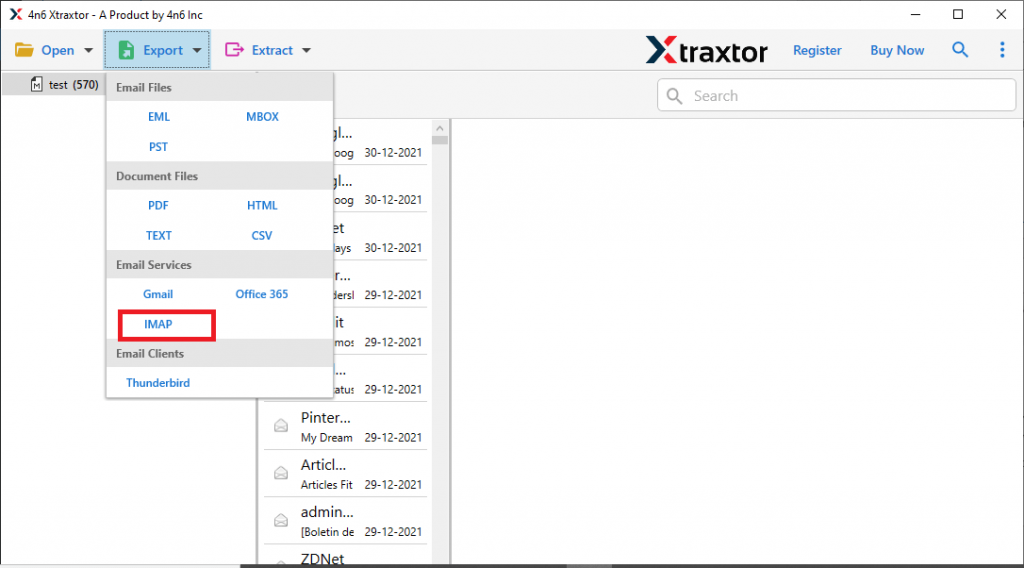 Step 5. Enter the Hotmail details and hit the Save button.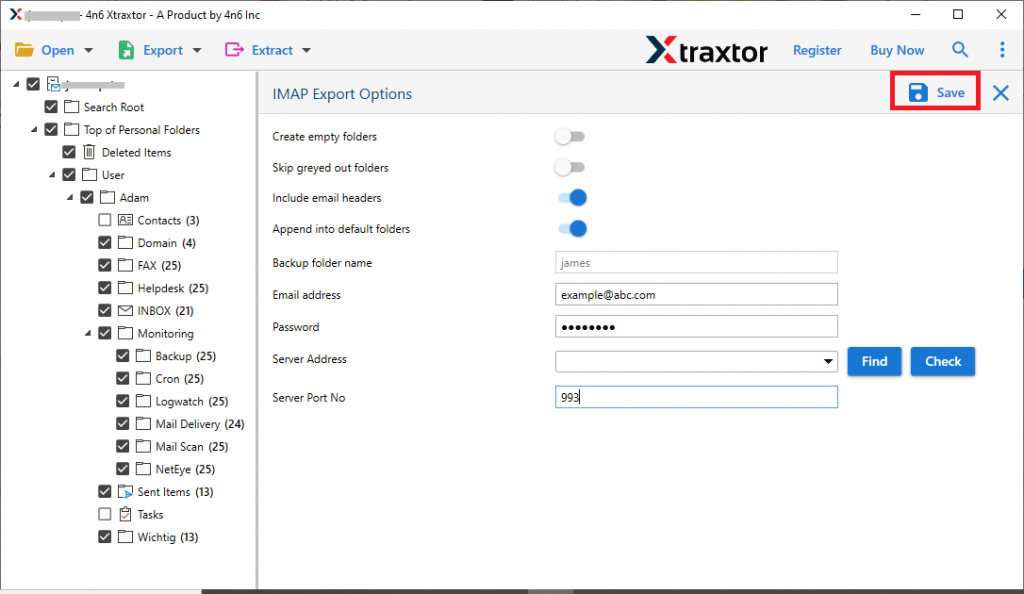 Conclusion
Here we have explained how to import PST to Hotmail account. In this blog we have suggest you the simplest way to transfer emails without losing any data from Outlook to Hotmail.com. There's also a third-party resource here by which users can simply export PST file to Hotmail.