Summary: This blog explains the quick way to import Mailbird to Gmail account. If you are looking for the same thing, this post is helpful for you. Here we offer the direct solution that can be used to import Mailbird files to Gmail account directly.
Gmail is a well-known email service and you probably have a Gmail account. It offers its users an excellent service and is used all over the world. On the other hand, Mailbird is a desktop-based email client application for Windows. It supports the management of emails and contacts from multiple email accounts in one place. Still, users sometimes need to migrate from Mailbird to a Gmail account.
The next section explains the reasons and advantages of importing Mailbird files into Gmail. Then we move to the solution stepwise.
Why Import Mailbird Files to Gmail?
There can be many reasons why users need to import Mailbird to Gmail account. Some of them are-
Gmail is a free of cost and has easy to use interface for user's ease
It is a cloud-based email service that you can access anytime, anywhere on the Internet
It makes file sharing easy with the Google Drive
Google Mail offers multiple features or apps and easily works well on all Operating System
It can be easily accessed through gmail.com without the need to install any application
Gmail is the first choice that comes to mind for users to send/receive emails, manage contact calendars, and others. It is used by billions of users and offers several apps.
How to Import Mailbird to Gmail? – Step by Step Solution
Unfortunately, Gmail doesn't have built-in import features that let you move Mailbird files to a Gmail account. But you don't have to worry, this task can be done easily with Xtraxtor Mailbird Converter. This is a direct and one-stop solution that lets you import Mailbird files to Gmail account. It has a user-friendly interface and offers several beneficial features. This utility works well on almost all versions of Windows OS.
Before starting the steps, download the tool and install it into your system. Afterwards, follow the below-given steps:
Step 1. Launch the Mailbird file Converter on your Windows machine.
Step 2. Click on the Open button >> Mailbird Accounts >> Choose Mailbird files.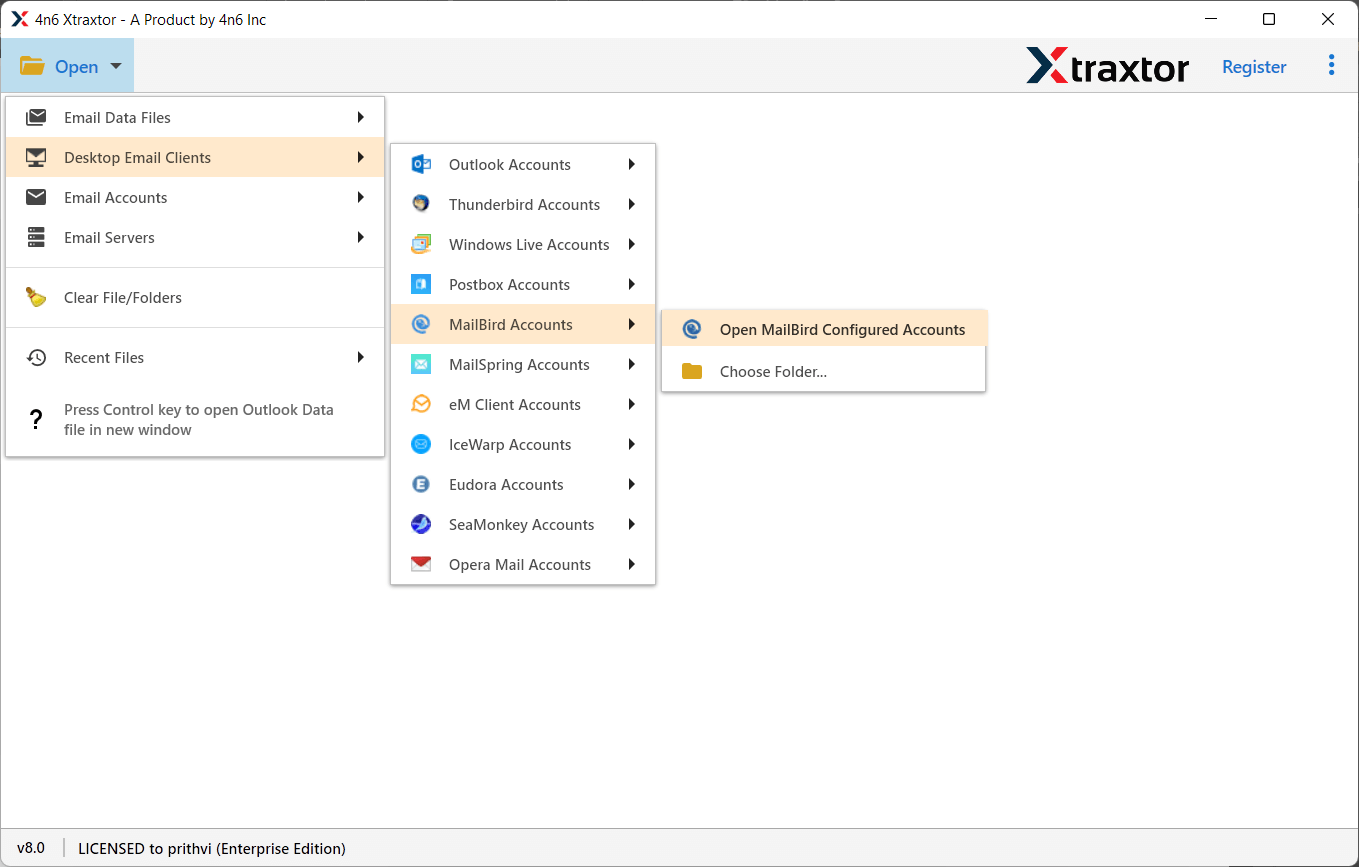 Step 3. Click the Export and from the saving options select Gmail.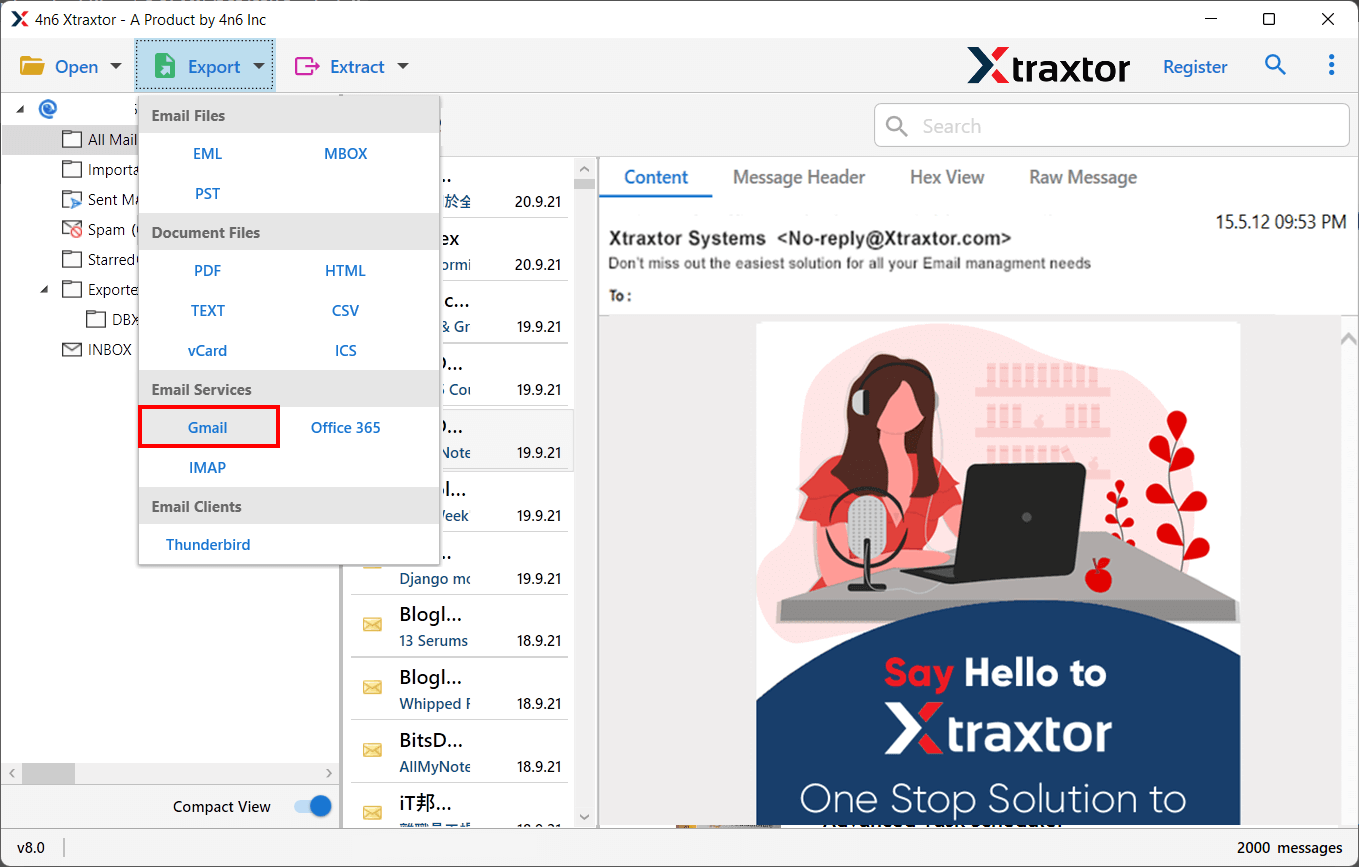 Step 4. Enter your Gmail email address and password in the required fields.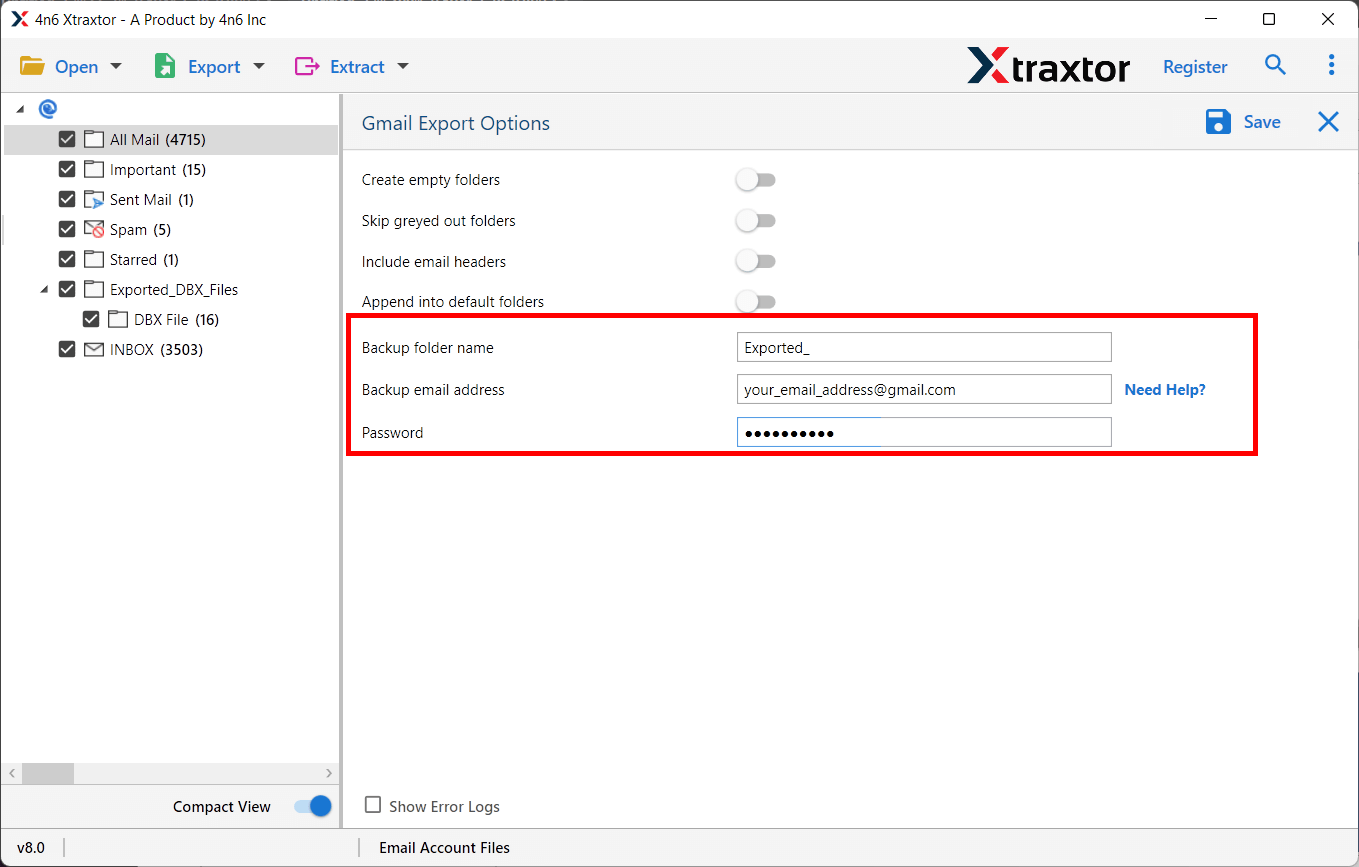 Step 5. Click on the Save button to start the procedure.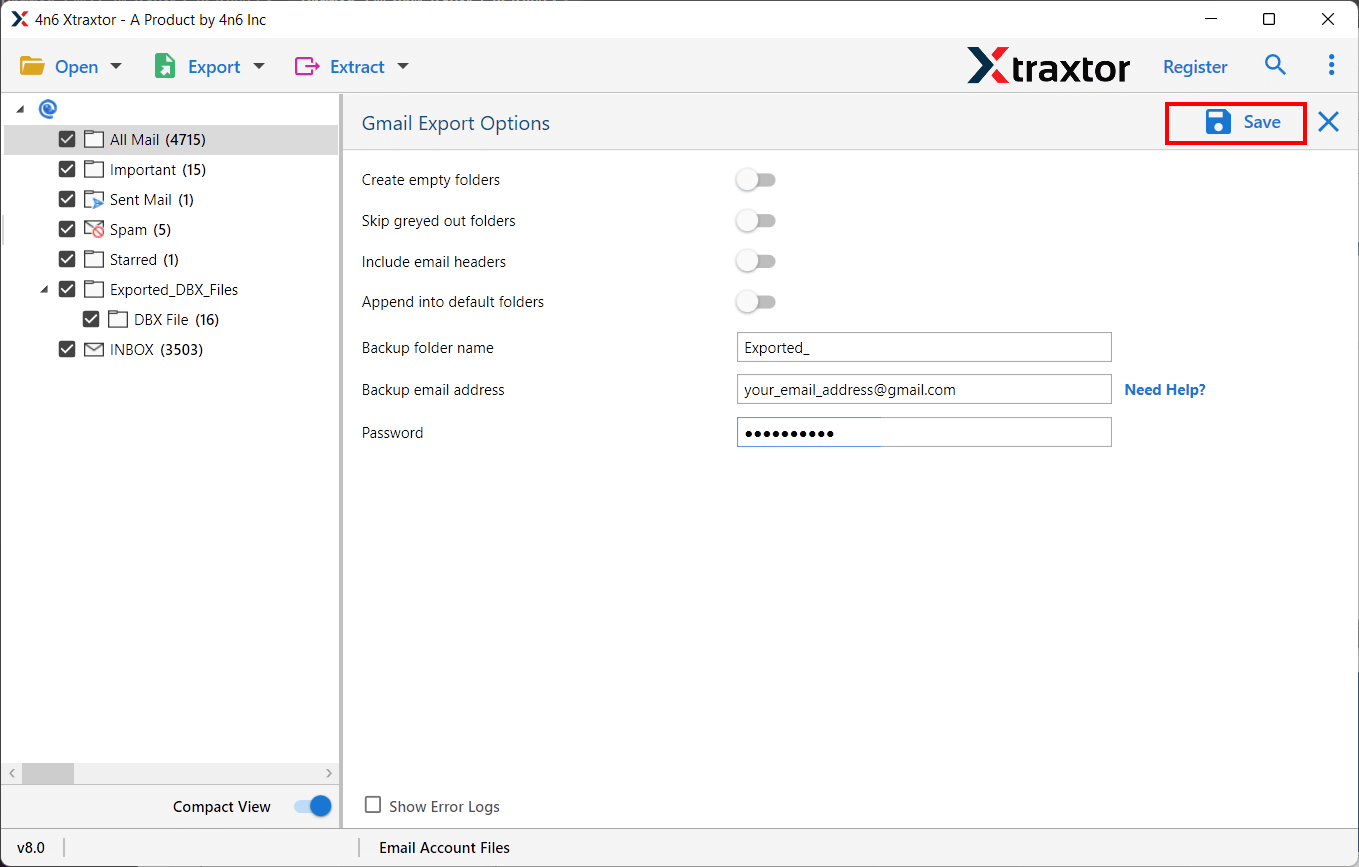 The import of Mailbird emails into the Gmail process starts. Once that is complete, you can review the imported data in your Gmail account.
So, these is the complete steps you need to perform to directly import Mailbird to Gmail account in a hassle-free manner.
Benefits of Using Mailbird to Gmail Import Tool?
The conversion tool provides multiple great features that make it possible for users to easily complete this task according to their choices. Some of the key features of the utility are listed below:
Import Complete Mailbox Items: The utility lets users to move all items from Mailbird including emails, contacts, calendar data, tasks, etc.
Dual Modes for Loading Email: The software offers two options for loading Mailbird mailbox data. You can select folders from your system manually. Or you can select the option for the configured Mailbird account and the tool automatically loads all data from the default location.
Import Selective Data: Sometimes not all mailbox data need to be import into the Gmail account. For this purpose, the tool offers the option to select only certain Mailbird files that you want to export into Gmail and save time.
Retains Folder Structure: The tool maintains the integrity of data during the import Mailbird to Gmail process. It preserves email attributes and on-disk folder hierarchy throughout the procedure.
Bulk Mode Available: The utility has a batch mode facility that makes it easy to import multiple Mailbird files to Gmail account directly at the same time.
No Limitations: This is only tool that has no limitations on file size and file numbers. You can easily import unlimited Mailbird files to a Gmail account without a single error.
100% Secure: This is a fully secured utility against virus, malware and advertisements. Your personal data will never be saved in the database and you will get a completely accurate result.
Free Download the Best Mailbird Conversion Tool
For the ease of users, the utility offers the free demo version, which allows you to import 25 items from each folder. With this demo version, you can check how this tool works. After full satisfaction, you can buy the full version and import an unlimited number of Mailbird files.
Conclusion
Gmail is undoubtedly the best and most preferred cloud email service. For this reason, most Mailbird users want to import Mailbird to Gmail accounts. To meet the needs of the user, here in this blog we have explained the direct method to import Mailbird files to Gmail using the Mailbird file converter. In this way, you can import Mailbird data directly into a Google account.